With March now in full swing, I decided to create a St. Patrick's Day table setting to make our home a little more festive for the holiday. Because my mom's family is mostly Irish in ancestry, growing up we always celebrated St. Patrick's Day with corned beef, cabbage, and green milk (beer for the adults). J and I will continue the tradition in our home this year and now we will have a festive table setting to go along with it!
Since it's not a major holiday like Christmas or Halloween, I was also determined not to spend a lot of money decorating for something that will only stay up until March 17th. Enter my good friend, Dollar Tree. For under twelve bucks, I not only decorated our dining room table, but also was able to decorate our living room as well. Here's how I did it.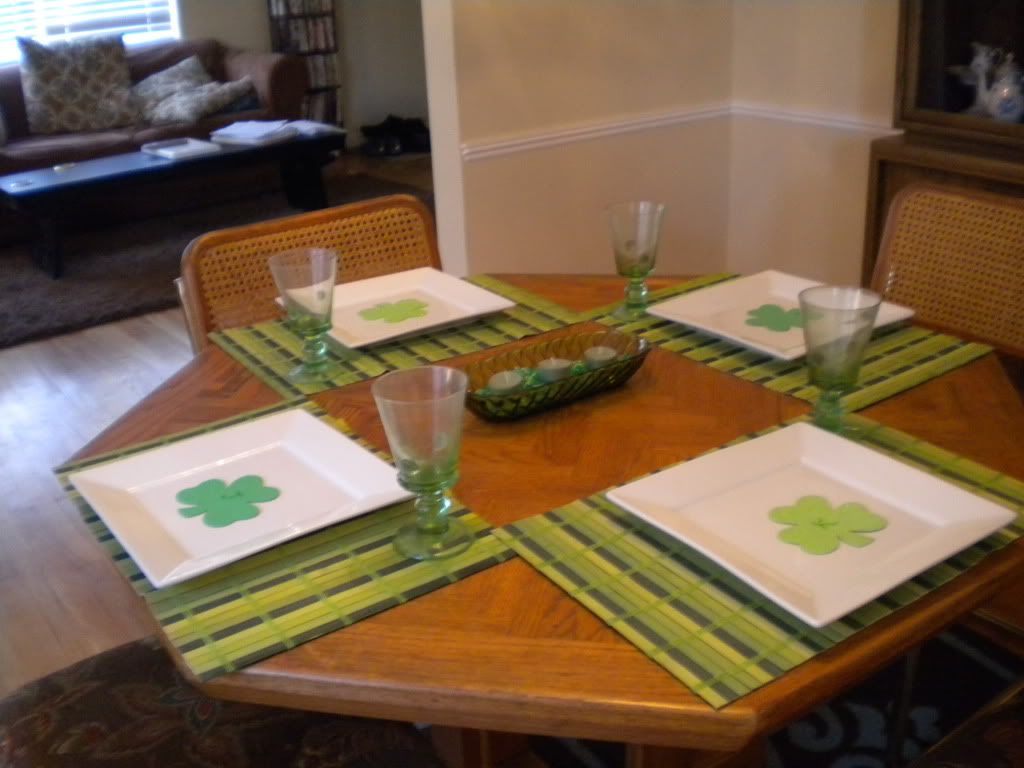 I started with some multicolored green bamboo place mats and green goblets from Anthropologie we received as an engagement gift a few years ago.
I then brought out our white square plates and placed a shamrock on each plate for place cards (each bag came with 20 shamrocks in two colors--kelly green and a sparkly shamrock green)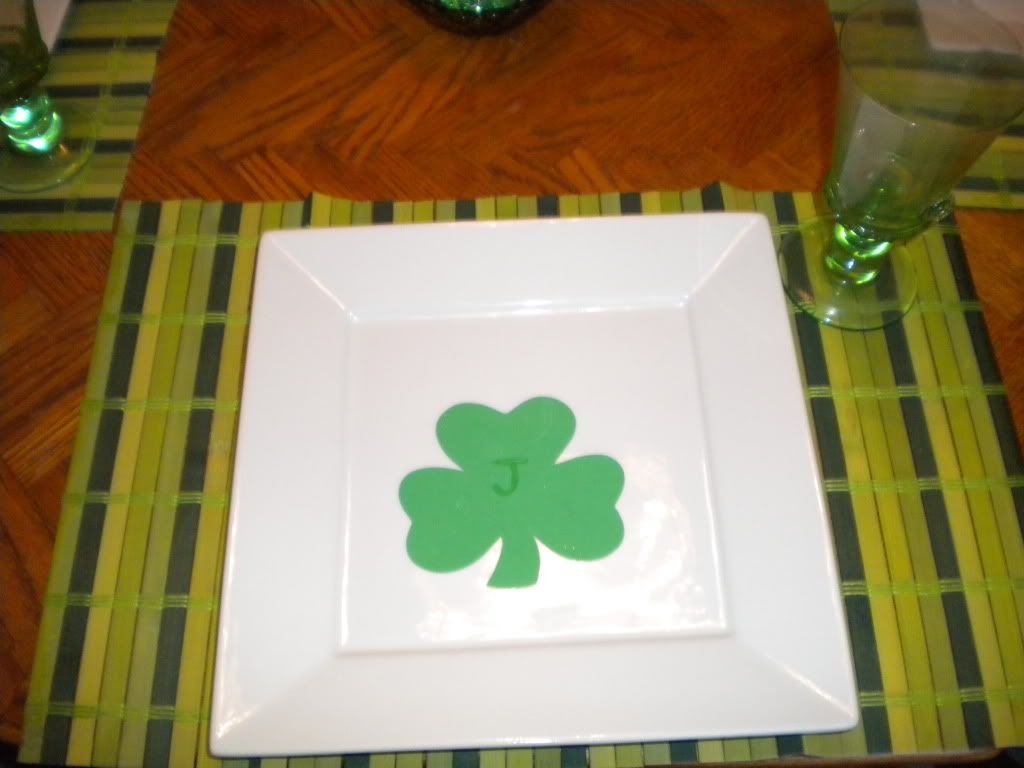 Himself
Herself
this
green tray I bought at Value Village for 60 cents back in October. (Does it look familiar? I also used it to create my Christmas table setting seen here.) I filled it with six strands of green beads (each pack came with two each) and then nestled three green tea lights I had laying around on top.
My camera did weird things with the coloring of this photo--it does not look that shocking in real life!
Next, I hung two more shamrocks from the hutch using some green ribbon I had left over from our wedding this summer to complete the dining room look.
In the living room, I put away the rose petals that had been out since I created
this
table setting and got to work. In two of the glass vases, I used green and white scarves (one for each) to create a platform for the pillar candles to rest on. In the third, I used the kelly green shamrocks to create another base. I then slipped a bright green shamrock into each one for a little splash of color and interest.
In the library area of our living room, I reused the milk glass vase and candle from Valentine's Day, stuffed it with some green tissue paper (also leftover from our wedding) and placed three shamrocks around the base.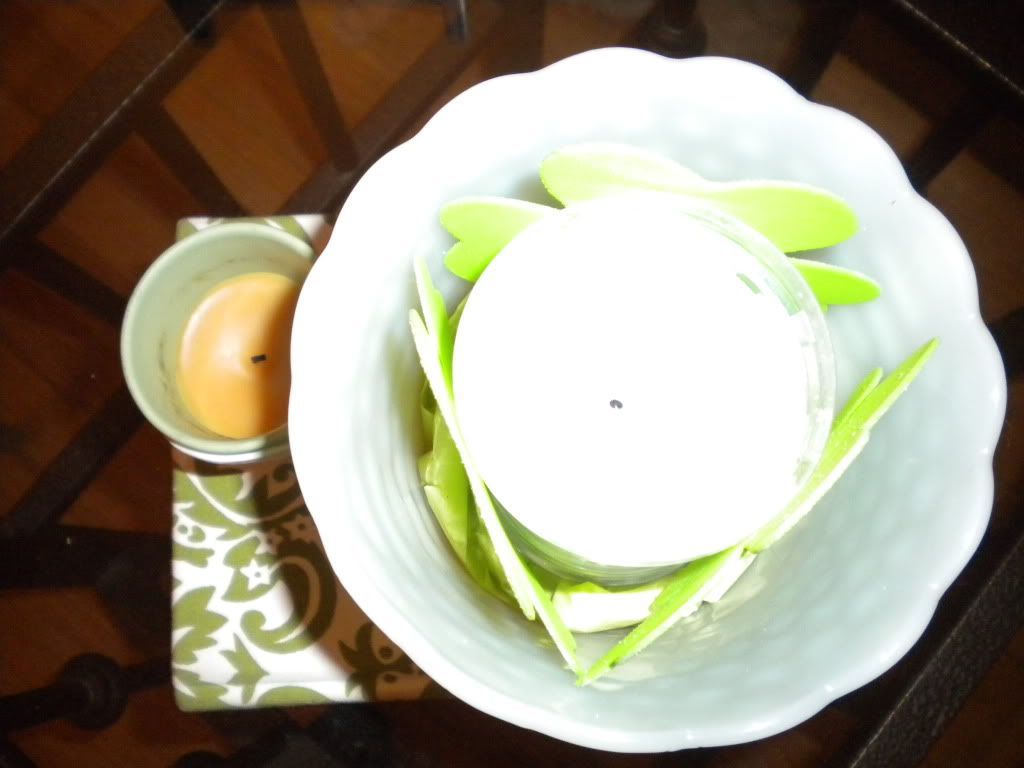 Since this area of our living is more of a library type space that we use to read books and magazines, I also grabbed a green and white journal and a small green and white candle that had previously lived on our bookshelves to stack with the milk glass vase.
So there you have it. A festive and fun space just in time for St. Patrick's Day all for 11 dollars!
Tell me, do you celebrate St. Patty's Day with gusto or do you just wear a bit of green so as not to get pinched? Are you planning to decorate for it or do you reserve that for the big holidays?