As some of you may have noticed and as others have pointed out, we had a seven-way tie for April's
BBC
book. To remedy this situation, I decided to randomly select the next book, old school style by pulling names out of a hat (or in this case decorative vase).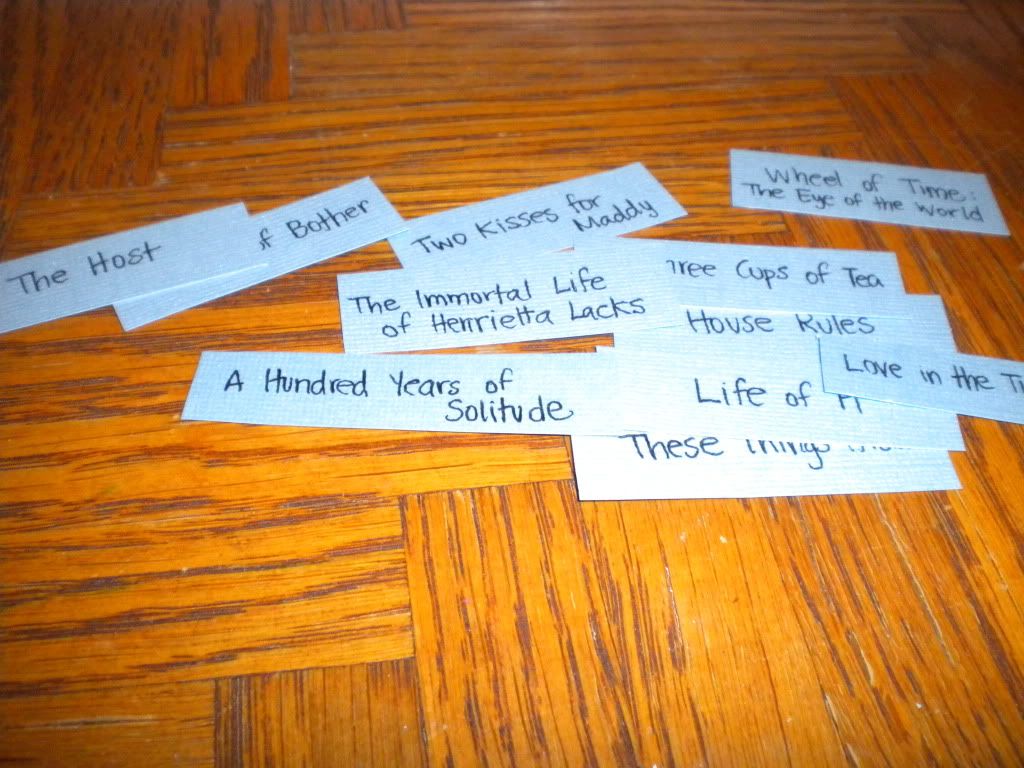 Here is a recap of the choices:
Two Kisses for Maddy
A Spot of Bother
Wheel of Time: The Eye of the World
The Host
These Things Hidden
House Rules
Life of Pi
Three Cups of Tea
The Immortal Life of Henrietta Lacks
Love in the Time of Cholera
One Hundred Years of Solitude
That is quite the list and while all of those books look great, I think we will narrow down the choices next month to three or four choices to avoid seven way ties again!
Immediately prior to the drawing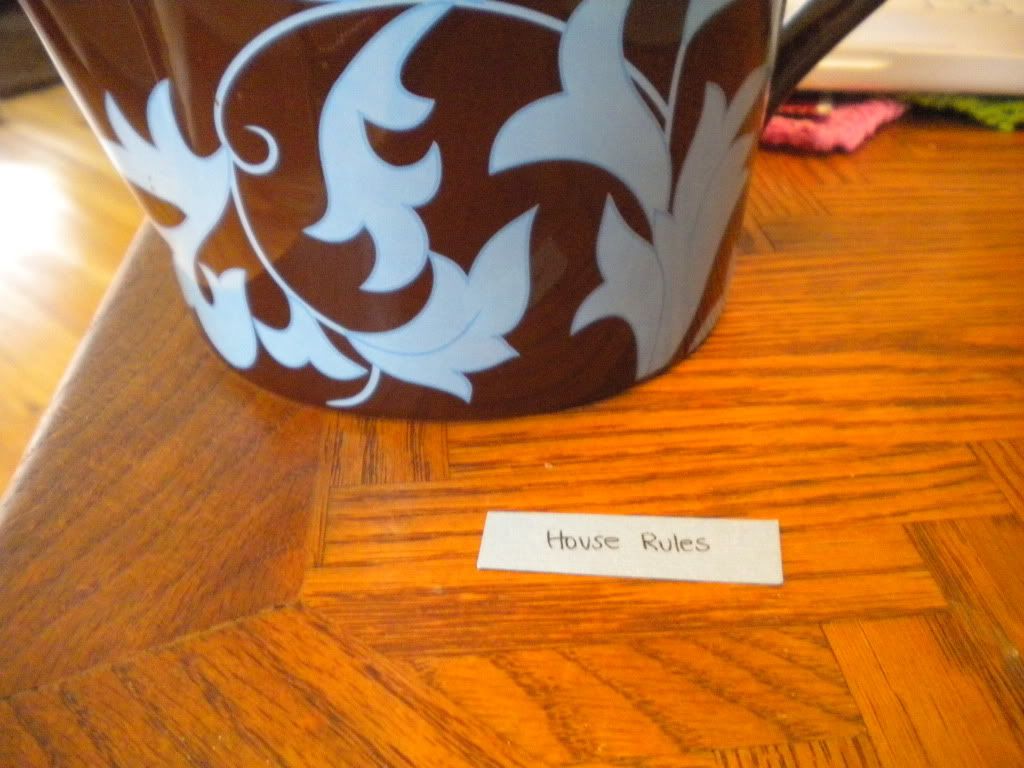 And we have a winner!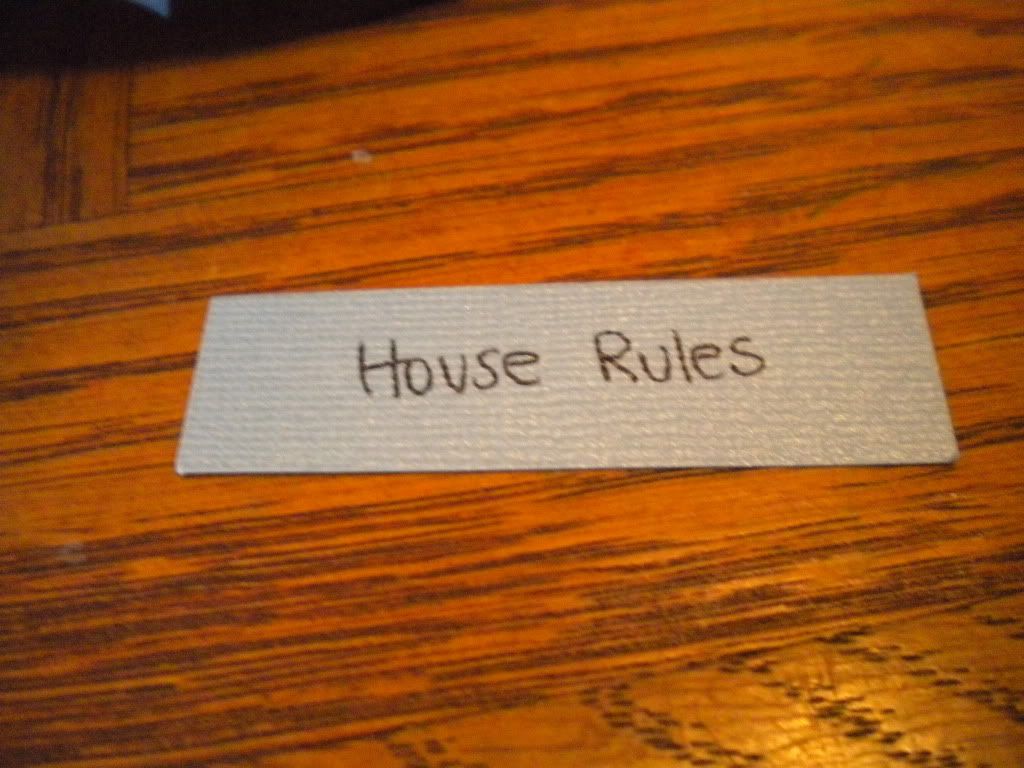 House Rules by Jodi Picoult
Now that we have a winner, let's discuss dates for our discussion. How about Monday April 25th through Friday April 29th? If everyone's Aprils are as busy as ours is, an extra week to read the book will be appreciated! I will open the poll (with less choices) on Wednesday April 20th and it will remain open for one week so that we can decide on May's book without losing too much time.
While I was at it, I decided to get in on the handwriting game after
seeing
others
participate
. Even though I haven't been tagged, I thought it would be fun!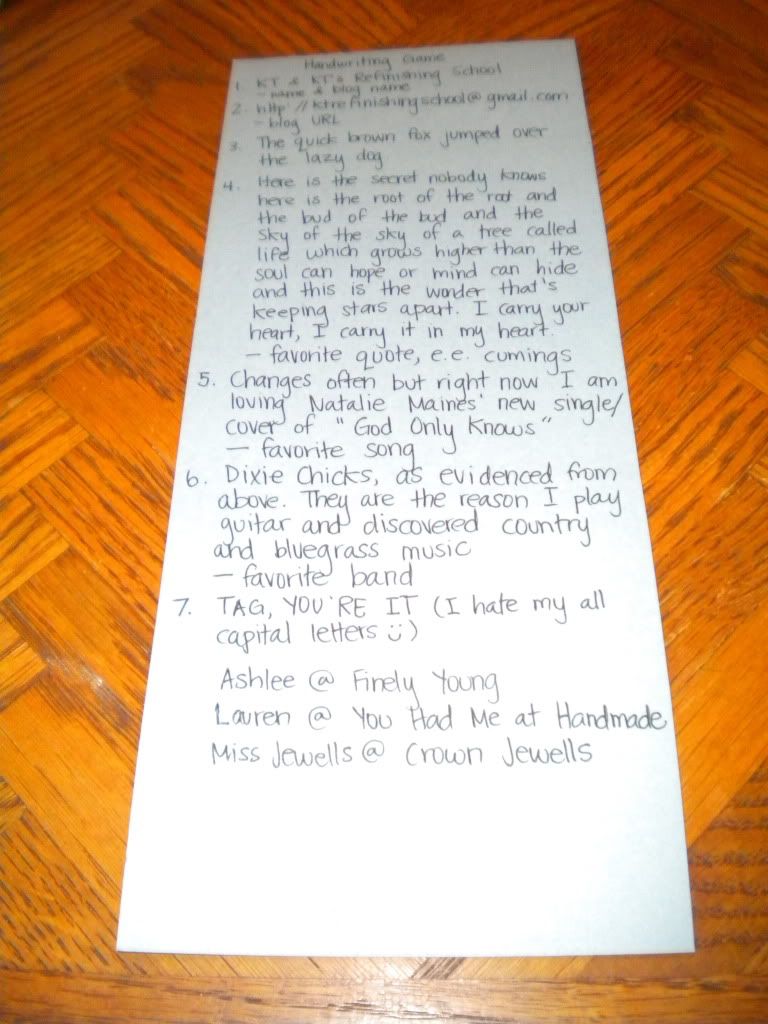 Answers:
1. Name and blog name: KT & KT's Refinishing School
2. Blog URL: http://ktrefinishingschool.blogspot.com
3. The quick brown fox jumped over the lazy dog.
4. Favorite quote: "Here is the secret nobody knows, here is the root of the root and the bud of the bud and the sky of the sky of a tree called life which grows higher than the soul can hope or mind can hide and this is the wonder that's keeping the stars apart. I carry your heart, I carry it in my heart--e.e. cumings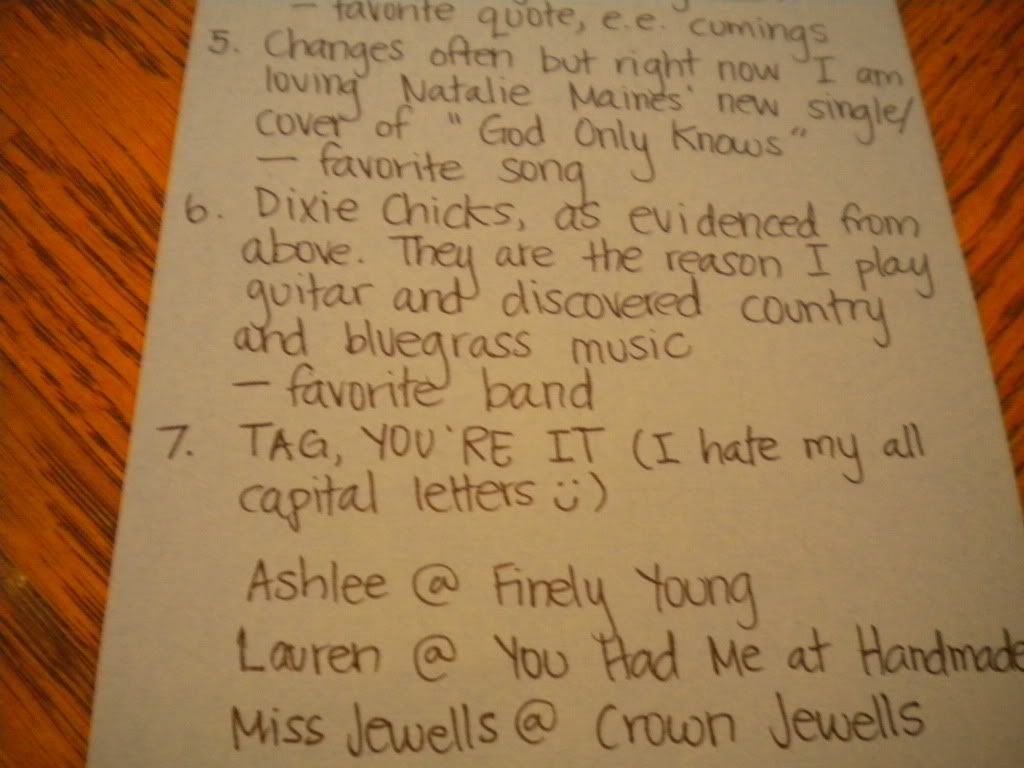 Answers, continued:
5. Favorite song: Changes often but right now I am loving Natalie Maines' new single/cover of "God Only Knows."
6. Favorite band: Dixie Chicks, as evidenced from above. They are the reason I play guitar and discovered country and bluegrass music.
7. TAG YOU'RE IT! (I hate my all capital letters :) )
Ashlee @
Finely Young
Lauren @
You Had Me at Handmade
Miss Jewells @
Crown Jewells
And anyone else who wants to participate!
So there you have it, a little taste of my handwriting and more importantly, our BBC pick for this month. Now get reading and don't forget to tell me if you are participating so I can add you to our list of participants on
The Library
page!
P.S. I apologize for my silence around here yesterday. I worked a twelve hour shift (I normally work 8 hour shifts) and came home exhausted! I'll try to be better about that :)