Seeing as it was J's birthday
yesterday
, I thought I'd share some photos of Woods on his first birthday as this week's
Remember When Wednesdays
post. We don't technically know when his real birthday is since we
found
him in the jungle but we celebrate it each year on January 4th (since his found date was 5/4/09 and the vet guessed that he was about 4 months old when we got him).
I like celebrating my pets' birthdays, even if they don't really know that it's their birthday. For example, in high school, my best friend Anne and I put party hats on our horses and gave him a special bran mash to celebrate my horse's 16th birthday. Speaking of my horse, Pal, he has a special connection to Woods even though they did not walk the earth at the same time. The date we found Woods would have been Pal's 23rd birthday.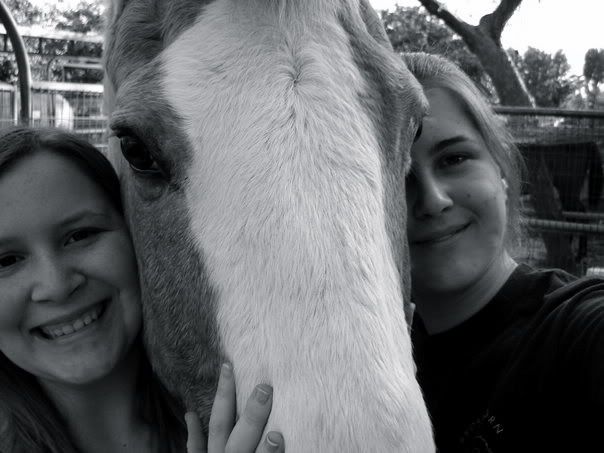 Anne and I with Pal our Freshman year of college
Pal was in many ways my first "love" having loved, trained, showed and cared for him for almost ten years. He was a tall Palomino Quarter Horse (16.3 hands for horse people which is very tall for a Palomino and especially for 5'2" me) with a large white blaze (as you can see from the photo), two white socks and a personality that was larger than life, sort of like Woods. I like to think that Pal and Woods bumped into each other in pet heaven and Pal sent Woods my way :)
I always imagined Pal would be a part of my wedding day and he was. A lock of his tail hair, saved from when he passed away, was sewn into the hem of my dress. It also served as my something blue.
But enough about Pal. This post is supposed to be about Woods after all. Woods doesn't normally get wet cat food, so he was in heaven eating his cake on his "birthday." He didn't share with us, which was really quite all right!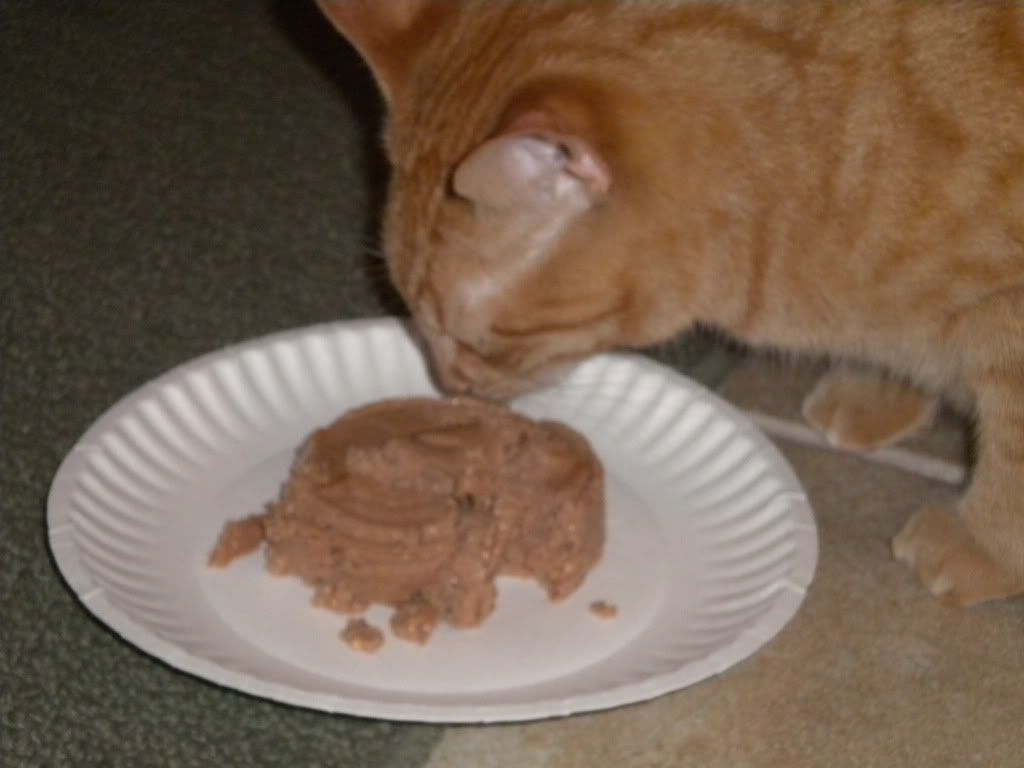 Do you celebrate your pets' birthdays? If so, how do you celebrate? A special toy? Treat? Cake? Woods and I are dying to know!