After seeing Jenn over at
Peas and Crayons
fill out this survey, I decided to take a crack at it. She insisted the
post
wasn't original but I have to beg to differ. It was definitely fun getting to learn more about her and a break from the every day post! So here's my version:
A:: Age:
25, although I keep forgetting I turned 25 in December so I still sometimes tell people 24 just because it's what I'm used to!
B:: Bed:
Full...I deserve a medal or at least a bigger bed (I want a California King) for having to share with a stomach sleeper and a cat who takes up over 1/3 of the bed, never mind he is only 17 pounds and a few feet long!
C:: Chore you hate:
Laundry. I don't mind the actual doing of laundry, it's the mating of socks and folding and putting away that drives me crazy! I imagine when I no longer have to go to a laundry mat once every few weeks, I will enjoy it a little more.
D:: Dogs:
Does Woods count? He is a little bow-legged like a bulldog. I would love to get a dog but for now, I borrow my parents' dogs Kayi and Haven.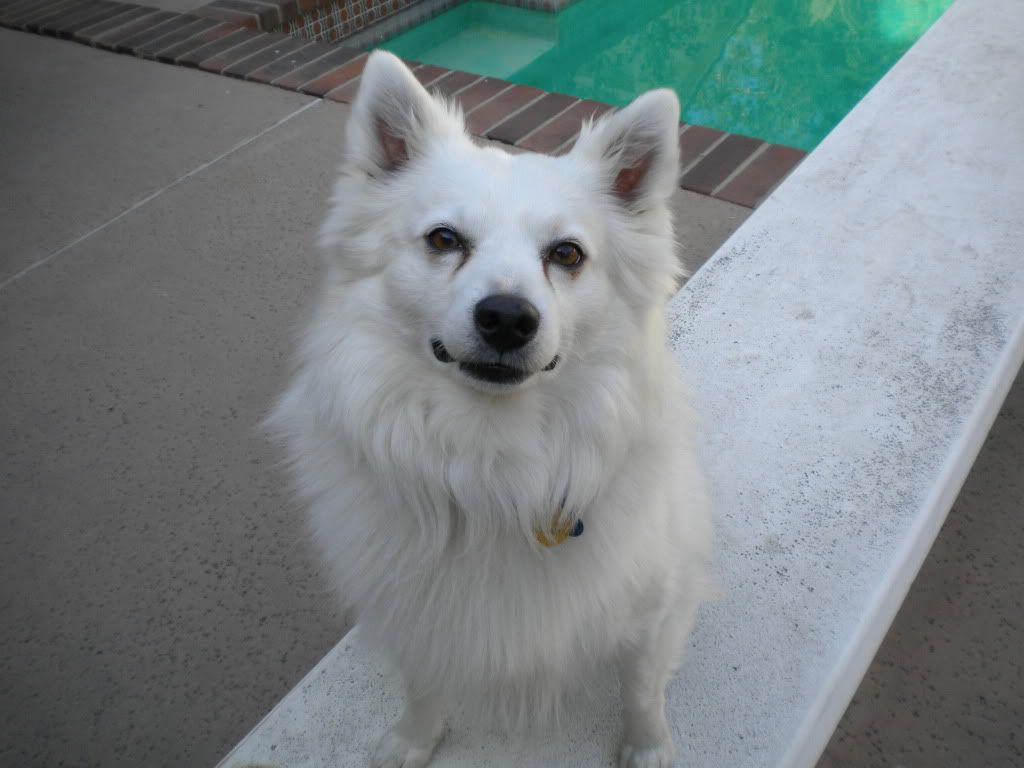 Kayi-boo, my parents' American Eskimo
E:: Essential to start your day:
Chai latte. Thankfully for my wallet, I've started making them at home and bringing them in a to-go mug to work. Coffee makes me a little too jittery and tea isn't enough to get me going in the morning but the caffeine in chai lattes seems to be just right!
F:: Favorite color:
Blue Moon blue. Blue Moon, besides being the name of a yummy beer, is a type of ice cream we get every summer in South Haven. The color reminds me of summer and family, two things I love!
G:: Gold or silver:
Silver
H:: Height:
5'2" or if you ask me when I'm around my mom, 5'2" and 1/2 because my mom is also 5'2" and I am just ever so slightly taller than her (thank goodness!)
I:: Instrument you play:
Acoustic guitar--I should be better than I am having played since I was fifteen
J:: Job title:
Office Manager
K:: Kids:
Unless Woods and
Madison
had some babies ahead of their fur-wedding, we have no kids or grandkids other than of course, our fur baby
Woods
.
L:: Live:
The Lou, aka St. Louis
M:: Mom's name:
Kathy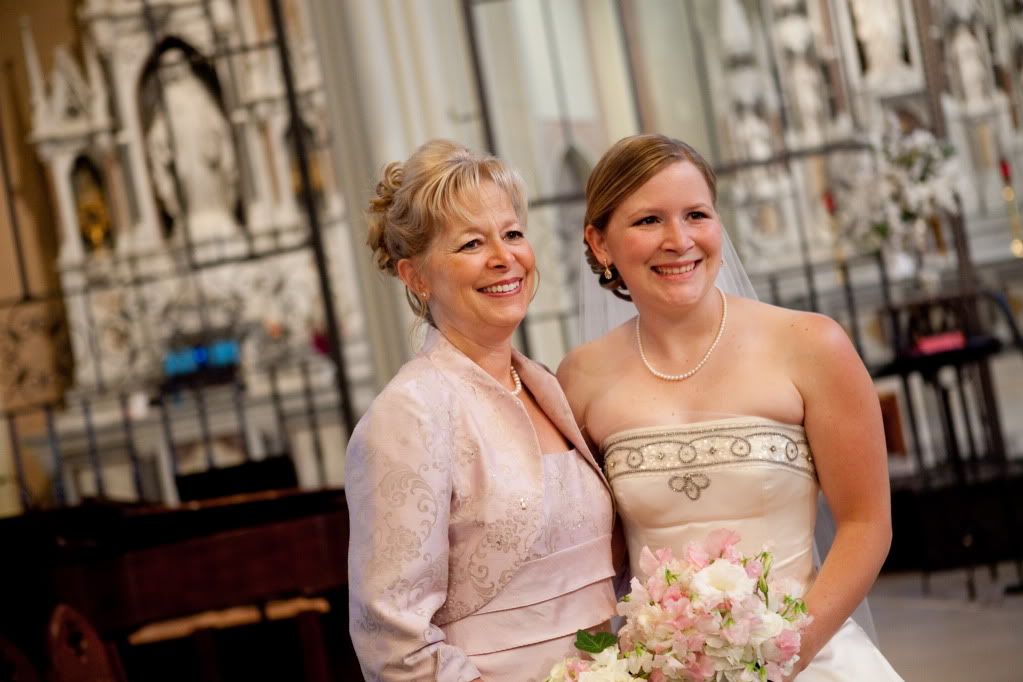 My mom and me
N:: Nickname:
KT, Kait, Taity--the last one comes from the fact that for the first few years of my life, I couldn't pronounce K's properly and pronounced them as tay instead of kay, which meant my name was Taity. Luckily I outgrew this habit!
O:: Overnight hospital stays:
None--I'm pretty lucky that way!
P:: Pet peeve:
People who talk on the cellphone while paying at a store--I just think it's really rude to the cashier and other people in line.
Q:: Quote from a movie:
"I come here with no expectations, only to profess, now I am at liberty to do so, that my heart is and always will be, yours." ~ Sense and Sensibility, since we are reading the book for our
book club
and I love the movie!
R:: Righty or lefty:
Righty
S:: Siblings:
I have 3 siblings--2 brothers, Dan and Alec, and 1 sister, Madi
T:: Time you wake up:
6:45 am unless it's the weekends, in which case I sleep until 8:00 or 8:30 before Woods wakes me up demanding attention!
U:: Underwear:
Is typically a good thing
V:: Vegetables you don't like:
Raw carrots. I love cooked carrots but sadly am not a big fan of them in their natural state
W:: What makes you run late:
Watching morning news programs in the morning instead of getting ready---oops!
X:: X-rays you've had:
Left arm, both wrists
Y:: Yummy food you make:
Risotto
and
pumpkin bars
--two of my favorite things!
Z:: Favorite zoo animal:
Manatees--do they have those in zoos? I think they are so cute and fat and slow! I got to see a few in Florida on J's Spring Break two years ago--they are so ugly they are cute!!
Have you filled out this survey or something like it? I'd love to hear your answers!