Thanks to
this
girl, who sent me a link to a cool new
store
in Omaha, I found J the perfect birthday gift. I purchased them and she was kind enough to pick them up when they were traveling there last weekend during their whirlwind trip!
As some may recall, I bought J a gin decanter for Christmas (see more about what we gave each other this year
here
) and when I came across these little guys, I knew I'd be adding to his bar collection for his birthday.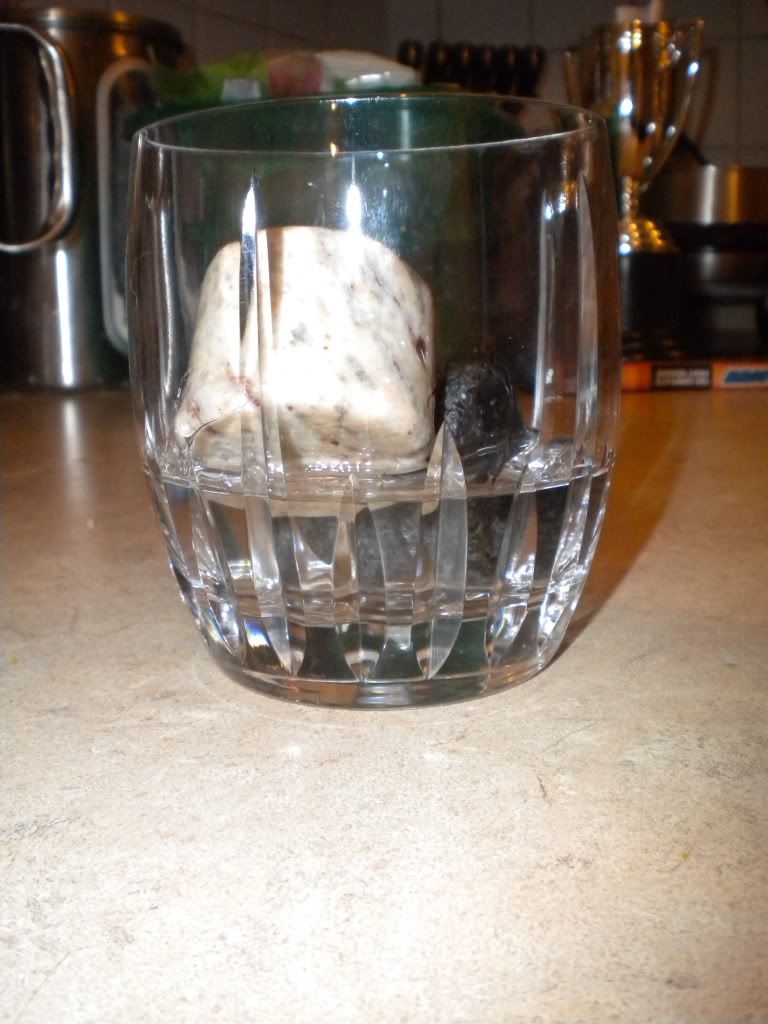 They are granite stones that chill your drink without diluting it or adding flavors (especially if your local water has a distinct "taste" to it) like ice cubes do. One or two rocks are perfect for each drink and their shape allows you to swirl your drink and take a sip without them falling in your face!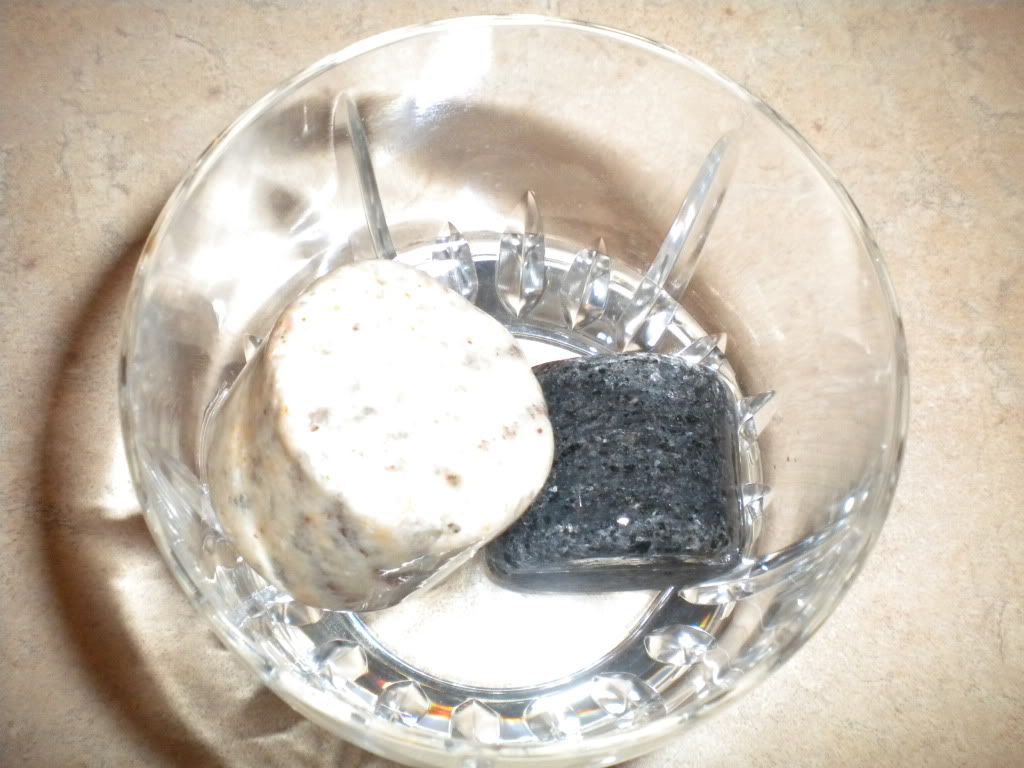 The
set
came with six stones, a wooden tray and two highball glasses. The best part, one that I was not aware of until I bought them and J opened them up, is that the company who makes these stones is very green friendly. For every tree they use in the making of the trays, they reforest ten trees and for every stone they pick from the Atlantic (yes these babies were rolling around in the Atlantic Ocean) they return a similar stone to the sea to start the process of smoothing out the edges over again. Pretty cool, huh?
Here's what the tag said:
On the front:
"We have deep respect for nature and our planet. For every stone we collect, a rough quarry stone is "planted" for the water to tumble into smoothness. We also replant 10 times the number of trees we harvest for our work."
And the back:
"Oh, if this stone could talk...I was born from magma in the center of the world, millions of years ago. I've traveled thousands of miles through the shifting earth to what would become New England. I've been deep underground, deep underwater, and high on a hill. I've been splintered by glaciers, baked in the sun, and rolled and dashed relentlessly by the mighty Atlantic. My epic journey ended when I was carefully chosen from gazillions of neighbors based on my size, coloring and shape, for an inventive role in your home. Life is easier now, and sweet...so when you touch me, I will touch you back and tell you my story."
After I read it, I have to admit I did touch them and marvel at their journey. Definitely makes you look at a rock differently, doesn't it? I am excited to borrow these and try with lemonades and other non-alcoholic drinks too!
Have you given or received any good gifts recently? Please share as I'm always looking for new ideas!
P.S. I was in no way compensated for this post. I just like sharing fun presents!