To wrap up a week's discussion of Sense and Sensibility as part of our March BBC book pick (read others' reviews through the link-up
here
, my review
here
, a film vs. fiction feature
here
and further reading on the subject
here
), I thought I'd participate in
{av}
's Friday's Fancies with a twist.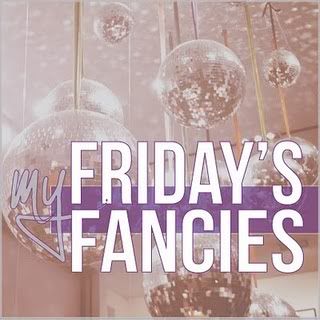 Today I designed two outfits, one for both Elinor and Marianne, imagining what they might wear if they lived in 2011 instead of the early 1800s.
First, the elder sister, Elinor. Practical yet fashionable (she cares deeply about propriety and what others think), Elinor would be stylish yet feminine in this outfit. She did snag one of the most eligible bachelors in London, after all!
Elinor
by
ktrefinishingschool
featuring
pink clutches
A pair of wide leg belted trousers, something 19th century Elinor would never have dreamed of wearing, but perfect for our 21st century girl!
A white long sleeve scoop neck top, chosen for its clean lines and the similar neckline (scoop) to that of many Regency dresses
A pair of leather peep toe ankle boots for a little height and interest
A pink Alexander McQueen Union Jack clutch for a little glam and a subtle reminder Elinor is a British gal
A diamond shape gold necklace, from Edward, which she keeps close to her heart!
Second, the younger sister, Marianne. Romantic, prone to flights of fancy, Marianne is less grounded and more free-spirited than her older sister. Since marrying Colonel Brandon, she has become a bit more settled but has kept her feminine flair!
Marianne
by
ktrefinishingschool
featuring a
v neck sweater
A flirty and colorful coral skirt with a little pocket perfect for holding the latest love letter from Colonel Brandon.
A soft but sophisticated knit v-neck sweater, perfect for keeping Marianne warm while she goes on long walks at Delaford
A pair of coral pumps to coordinate with her skirt
A coral and gold oval ring, brought back to Marianne by Colonel Brandon from London
A cream, frilly clutch for holding her lipstick and other necessities
A pair of peach flower drop earrings for a romantic and feminine finish!
So which sister are you most like, Elinor or Marianne? I used to think I was a Marianne but the older I've gotten the more I think I'm an Elinor...
Happy Friday, friends!