I am so excited to share today's feature with you all! Ashly at
Moon Walk
has quickly become a great blog friend and her blog is a staple that I check daily for ideas and inspiration on everything from home decor to fashion to food. I hope to someday make it out East so we can meet in person! Today she is sharing a yummy spring time recipe for you that I think you will just love. Here she is!
First off, Allow me to introduce myself. My name is Ashly from
Moon Walk
and I am honored to be here today at KT's Refinishing School. Even though I have never met KT, I really consider her to be a friend and an inspiration as a blogger.
Ahhh, Spring Break! Every time I hear that word it makes me think back to my college days at UMASS Amherst. I must admit, I never got a chance to go on Spring Break but I always dreamed about it. My Spring breaks were spent at home with my family, lounging around and somehow always doing a whole lotta baking with my mom. I don't know if it was out of sheer bordom or that fact that my mom and I adore everything about food but that's just what we did. Cookies, cakes, bread...you name it, we made it!
One of my favorite Spring time treats to make is Raspberry Lemon Tea Cake. There's just something about it that makes me think Spring! Maybe it's the sweet, fresh raspberries! Who knows.
Ingredients
1 1/2 cups Flour
2 tsp Baking Powder
3/4 cup Vanilla Yogurt
2 eggs
1/4 tsp Vanilla Extract
3/4 cup Sugar
1 tbsp Lemon Zest
1 cup fresh Raspberries

Whisk dry ingredients together. In another bowl, whisk together yogurt, eggs, vanilla, sugar and lemon zest. Lightly whisk in dry ingredients until incorporated. Fold in raspberries into the batter. Pour into lightly sprayed baking pan.
Bake 55-60 minutes in 350 oven.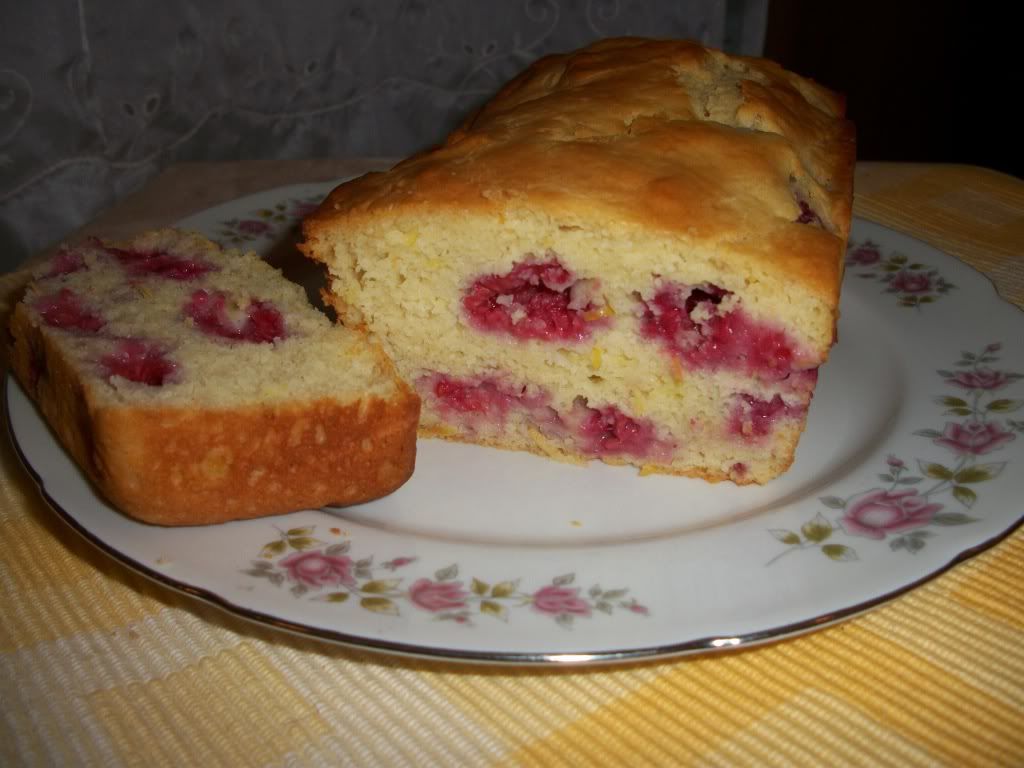 It's that easy. So get baking! What's your favorite Spring time sweet? Dish! I'm dying to hear. Thanks again to KT for letting me be a guest blogger on the Spring Break series. Make sure to stop by
Moon Walk
to let me know how your Raspberry Lemon Tea Cake turned out.
Doesn't that look delicious? I especially love the plate Ashly used in the photos--looks perfect for an afternoon tea and definitely evokes Spring time. Thanks again Ashly for being a part of this series!
Tomorrow Starlet at
:: Can You Come Home ::
will be sharing some of her favorite Spring fashion pieces so stay tuned!