I love leftovers. There I said it. I think sometimes they can get a bad rap but I love them because it means you get to enjoy the rest of a great meal again the next day (or the day after that).
Today's lunch was just that, leftovers, which is what I have almost every day for lunch but these were special leftovers. They were sushi leftovers from our Japanese dinner last night.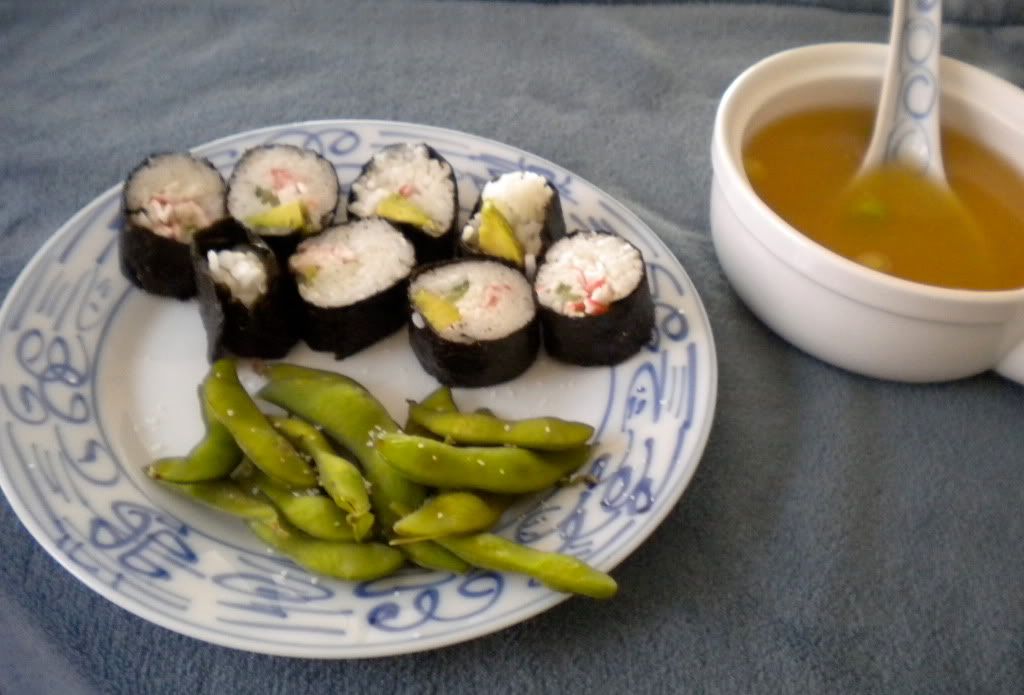 Before
You see, back when I bought dashi and miso paste to make homemade miso soup for
this
Japanese bistro dinner I had a lot of leftover ingredients (try a pound of dashi when each soup calls for 3 teaspoons) so I knew that they would be making an appearance again soon. That reappearance was last night. This time I made homemade California rolls, miso soup and edamame. The leftovers were today's lunch.
I decided to dress up my plate a little since I was having the best of all leftovers (in my opinion) and pulled out some Asian inspired plates and soup spoons I had scored at Goodwill for less than two dollars! The lunch was delicious, just as delicious as dinner was the night before.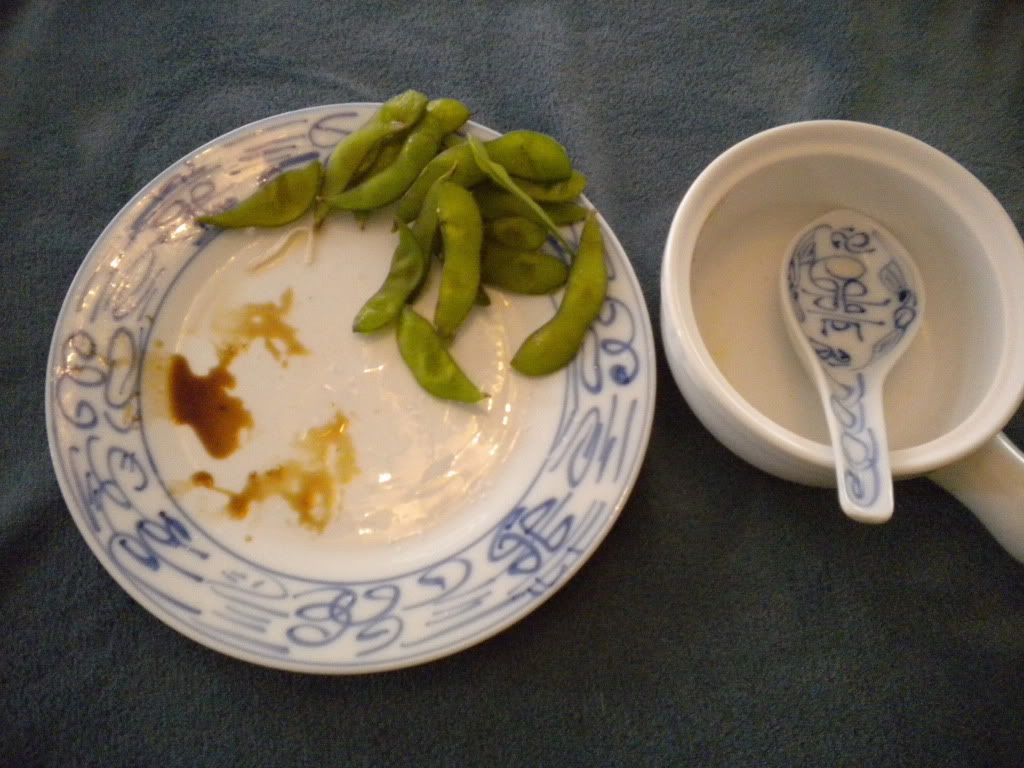 After



And I was in such a good mood afterwards, I decided to move our very heavy couch for Woods and dig out all of his play toys he shoves under there. I found the following:
4 pens
3 hairties
2 straws
1 q-tip--gross!
3 ball toys that have bells in each of them
1 catnip mouse
1 Santa string toy (his favorite)
7 milk rings (a close second)
To say it looked like
this
is no exaggeration. That should keep him busy for a while!
What's your take on leftovers? Love them or leave them?
And because I know Woods' girlfriend would love to see what his favorite toys are, I am linking up with
Jenn
for What I Ate Wednesdays :)