After reading
this
lovely lady's post over the weekend, I decided to share with you all a working list I have in my paper journal of people, places, and things that make me happily and or as I have it phrased in my journal, things that make my soul sing!
Here they are, in no particular order:
1. J
2. My family
3. Woods (so the first three are in order)
4. Tea with cream and sugar
5. My sister
6. Lists (obviously)
7. Crossing things off lists
8. Cooking
9. Farmer's Markets
10. Walks with J
11. Lunch with friends
12. Catching up with my mom
13. Reading books
14. Reading These Is My Words
15. Laughing with J when Woods does something funny
16. Journals
17. The way a page that has been written one feels when you touch it and turn the page
18. Our wedding
19. Laying flat on the back of a horse looking up a blue sky
20. Horse whiskers
21. Giving a horse a kiss on its nose
22. Puppy Breath
23. Letter writing
24. Getting real mail (as opposed to bills and junk mail!)
25. The smell of freshly bathed babies
26. Fresh cut flowers
27. A well designed room
28. Walking into a clean kitchen in the morning (or anytime)
29. Fresh clean sheets on a bed
30. Chai lattes
31. Anything with pumpkin in it
32. Music
33. My guitar
34. Bonfires in Michigan
35. Adventures and day trips with J
36. The smell of Fall
37. The smell of rain after a summer thunderstorm
38. Watching storms come in off the lake in our screened in porch
39. Fires in fireplaces
40. Candles
41. Sunday night dinners
42. History
43. Pictures
44. Staying in touch with friends
45. Catching up with old friends
46. Traveling
47. Retreats
48. Thrift store shopping
49. Talks on the hammock in Michigan, especially with my sister Madi
50. The first night (or day) of a vacation
51. Jam sessions by the lake with my brother Dan and aunt Bridget
52. Lazy Christmas mornings with my family
53. Reminiscing with family and friends
54. Halloween
55. Carving pumpkins with J
56. My grandparents
57. The smell of my parents house
58. The smell of my grandparents houses
59. Going on walks with my parents and their dogs
60. Christmas carols
61. Listening to Manneheim Steam Roller with the lights off and only the lights of the Christmas tree to light the room
62. The first warm day of Spring after a long winter
63. Fireworks
64. Dog parks
65. Bulldogs, especially English and French ones!
66. Warm blankets on cold nights
67. Naps
68. Saturday mornings at the barn
69. Friday nights
70. Texting Dan during ND football games
71. Entertaining
72. Good conversations
73. Blogs
74. Memories of my horse Pal
75. The smell of the beach
76. Sunsets
77. A movie that has good movie trailers beforehand
78. Volunteering
79. Attending church
80. Holding hands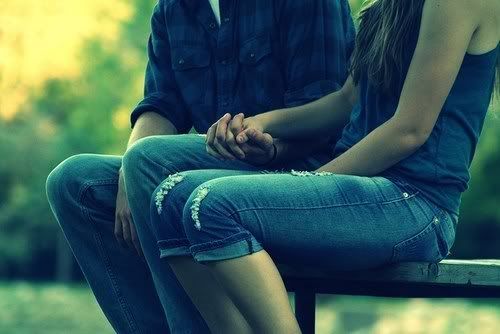 Image taken from weheartit here
81. Lazy Sunday afternoons
82. Trying a new recipe and having it be a success!
83. Boating and water skiing with J's mom in the summer time
84. Splashing in puddles with rain boots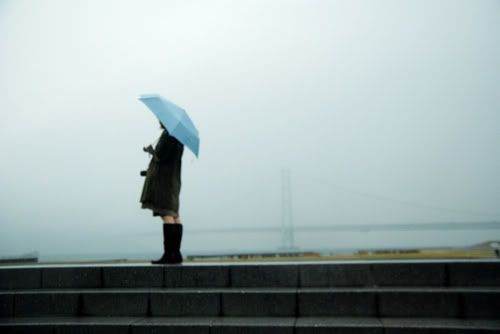 Image taken from weheartit here
85. Learning about history
86. Family stories
87. Making new friends
88. Going to concerts
89. The feeling after a good workout
90. The taste of a cold beer after a long day
91. The smell of freshly baked cookies
92. When your new favorite song comes on the radio while you are driving to work
93. The way Woods greets me at the door every time I come home, whether I've been gone minutes or days
94. Fluffy down comforters
95. The sound of a fan while I sleep
96. When someone comments on my blog!
97. Finishing a really good book
98. The china set my grandma (Mom's mom) gave me when we got engaged. It was given to her by my grandpa's mother (her mother-in-law) when she got engaged to my grandpa!
99. The pearls I wore at our wedding--they were a present my grandma (Dad's mom) had received from my grandpa on their wedding day fifty years before. I felt blessed to have worn them as my something borrowed on our wedding day.
100. Love
What would be on your list?