Back in
this
post I promised I would share some pictures of the vintage salt and pepper shakers I received from grandma a little awhile ago. Well, I'm finally getting around to showing you all of them. They all date from the 1930s and 1940s and were part of a collection my Grandma (Dad's mom) started when she was a little girl. The collection was recently split between two of my cousins, my aunt and myself and I am so excited to have some of these pieces in our home! Here's an overview of them all.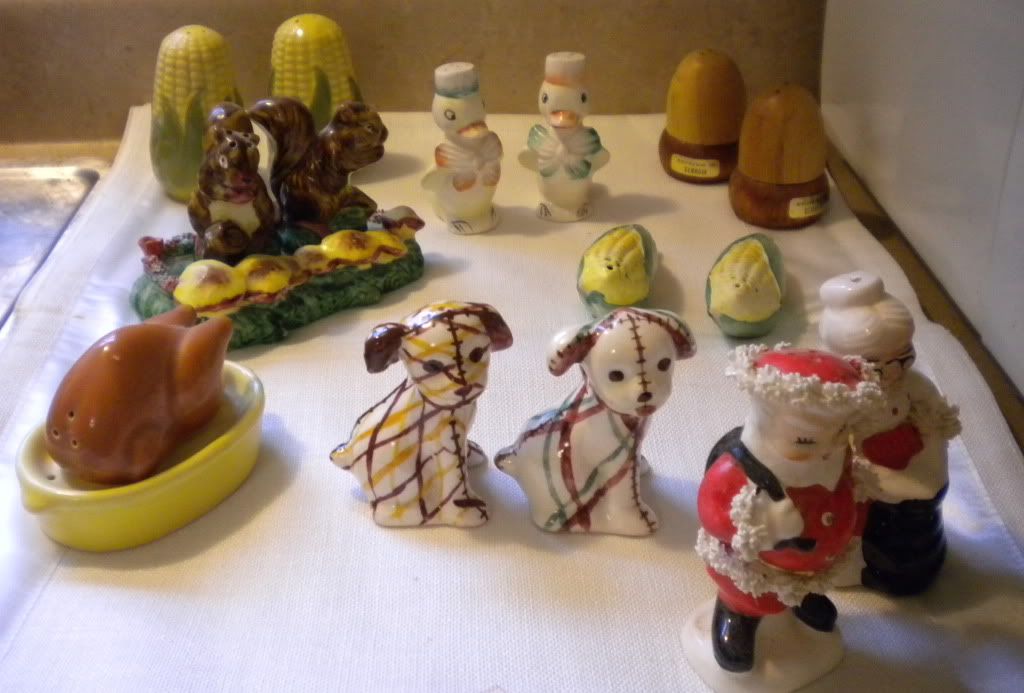 As you can see we have most of the major seasons and holidays represented. I can't wait to use them throughout the year!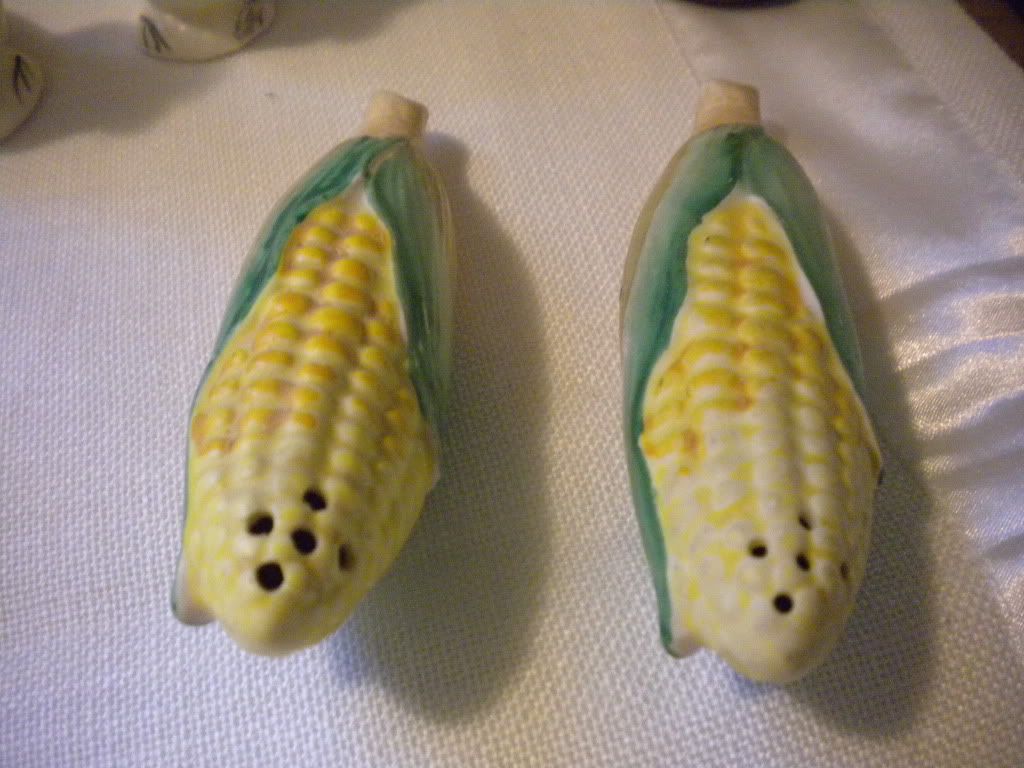 We will definitely use these to salt and pepper our corn (and other foods) this summer!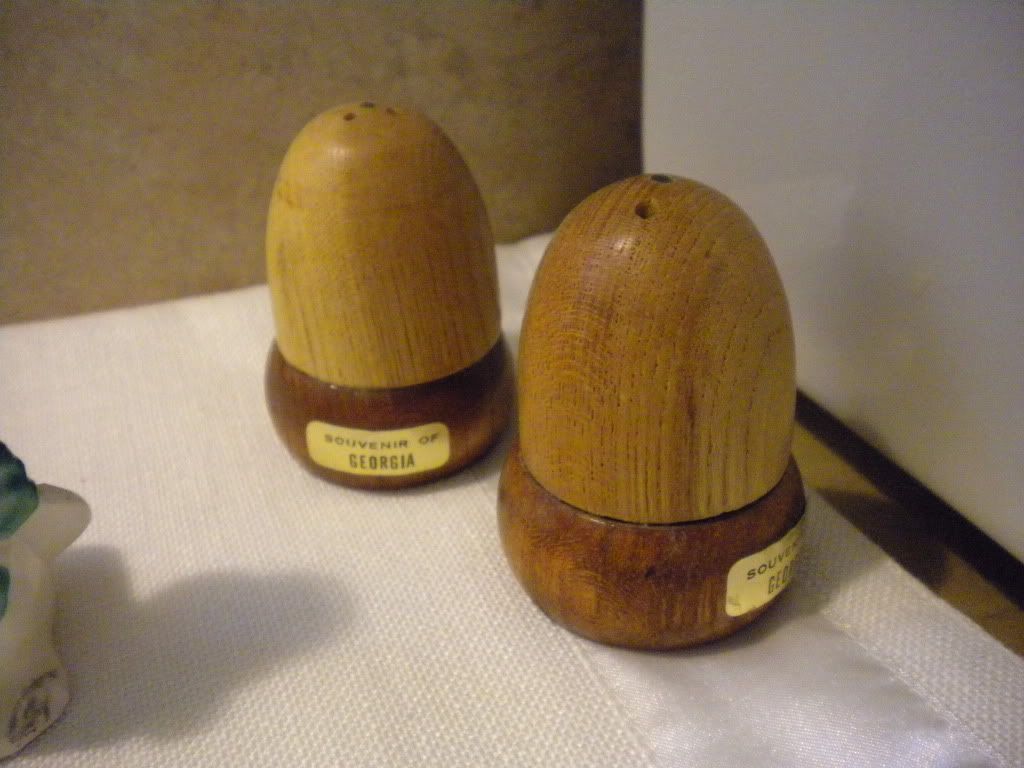 When the leaves start changing colors, so will our salt and pepper shakers. As you can see, these were my grandma's souvenirs from a trip to Georgia.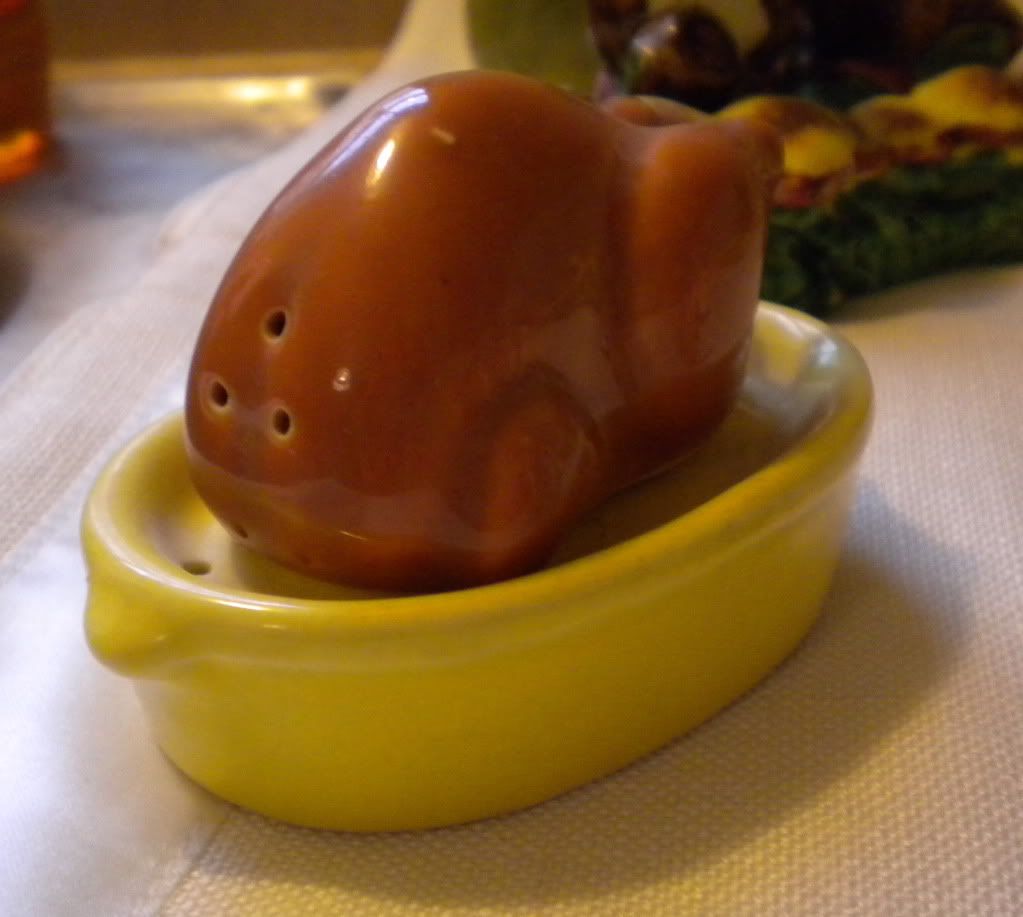 Turkey Day will be extra special this year--the platter is pepper and the turkey is salt!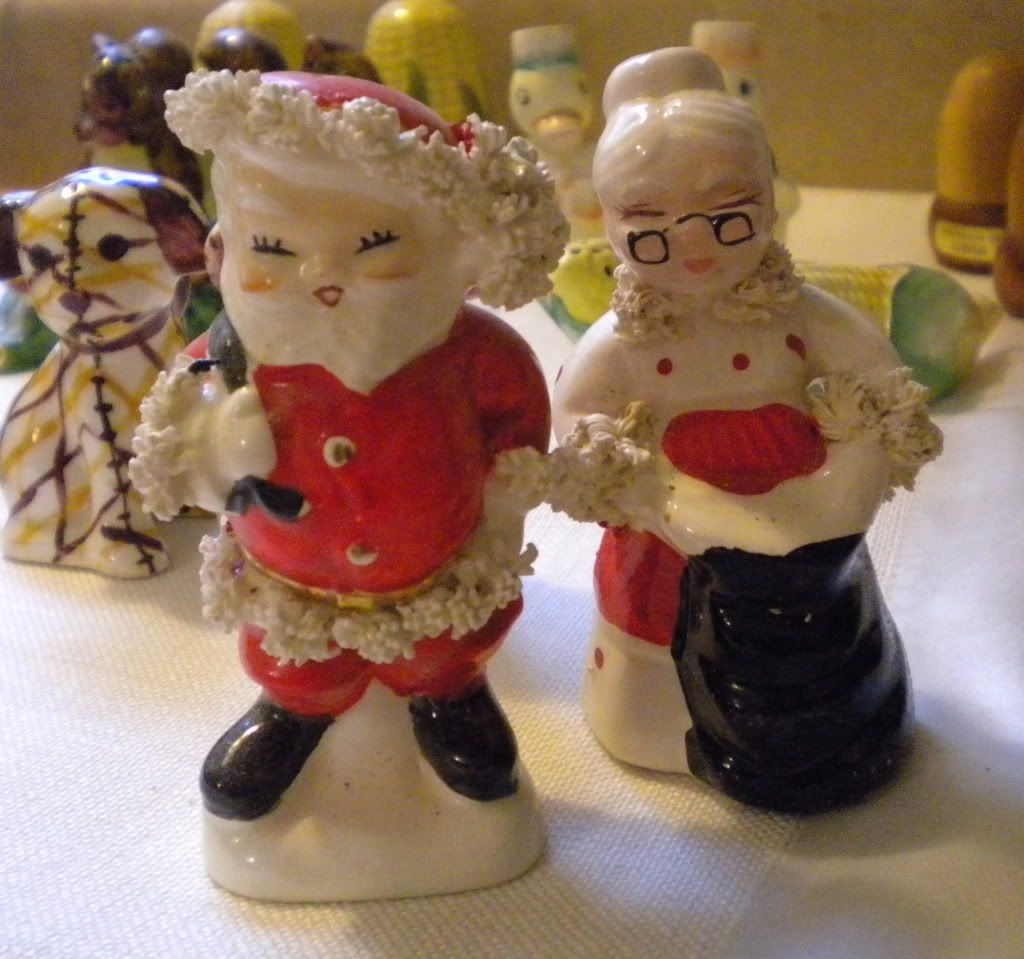 Our Christmas table will feature Mr. and Mrs. Claus, naturally.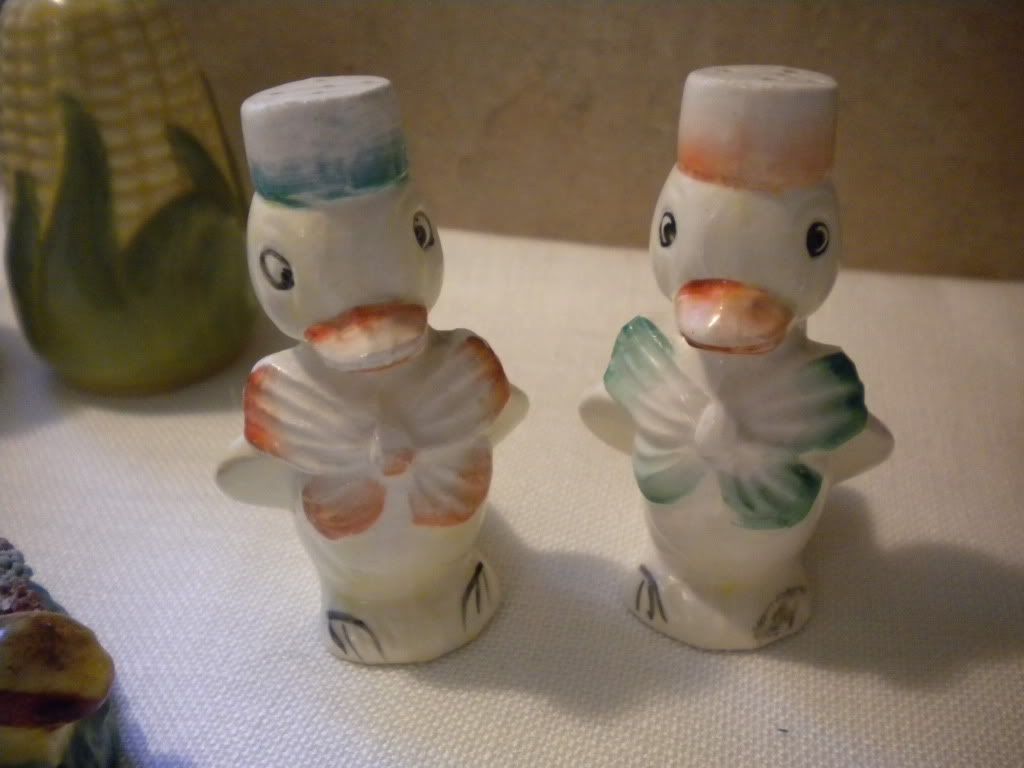 Spring time will mean letting these little duckies out to play!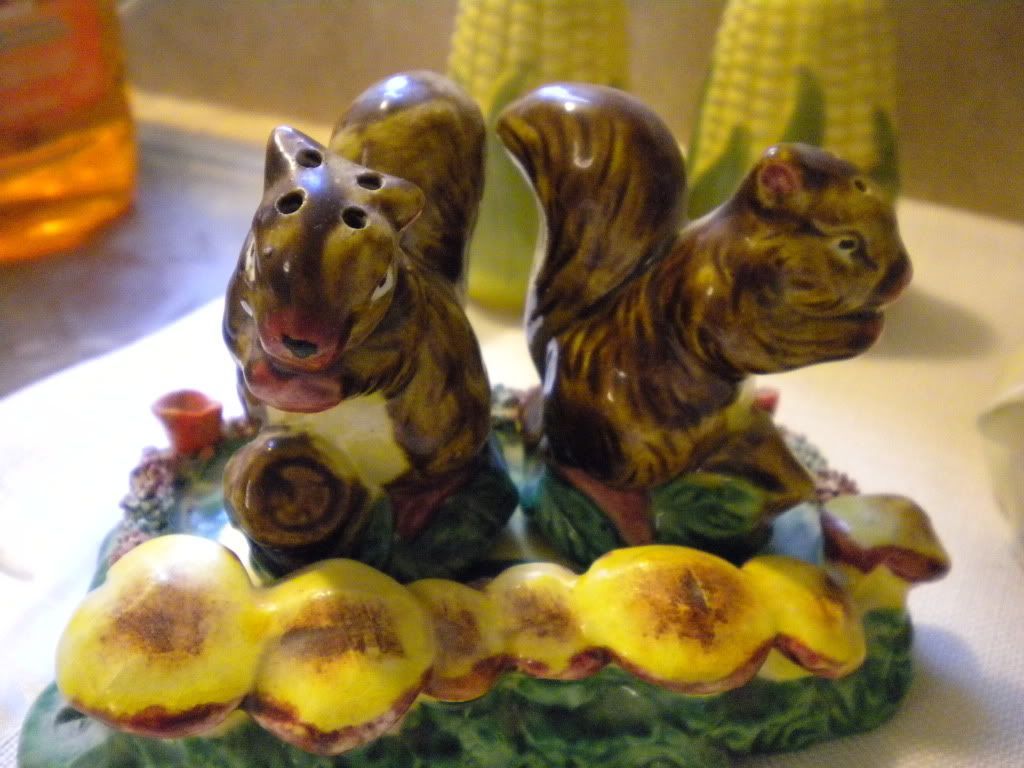 These little squirrels might stay out year round as part of a vignette somewhere in our house--aren't they so cute?!
While I was taking these photos, I realized I have never shared photos of the tea set my other grandma gave me (my mom's mom) when J and I got engaged either. The set was given to my grandma on the occasion of her engagement to my grandpa by my grandpa's mother who the family called Nana. I rarely use the service mostly because it is so precious but I look at it often since it has a place of prominence in our dining room hutch.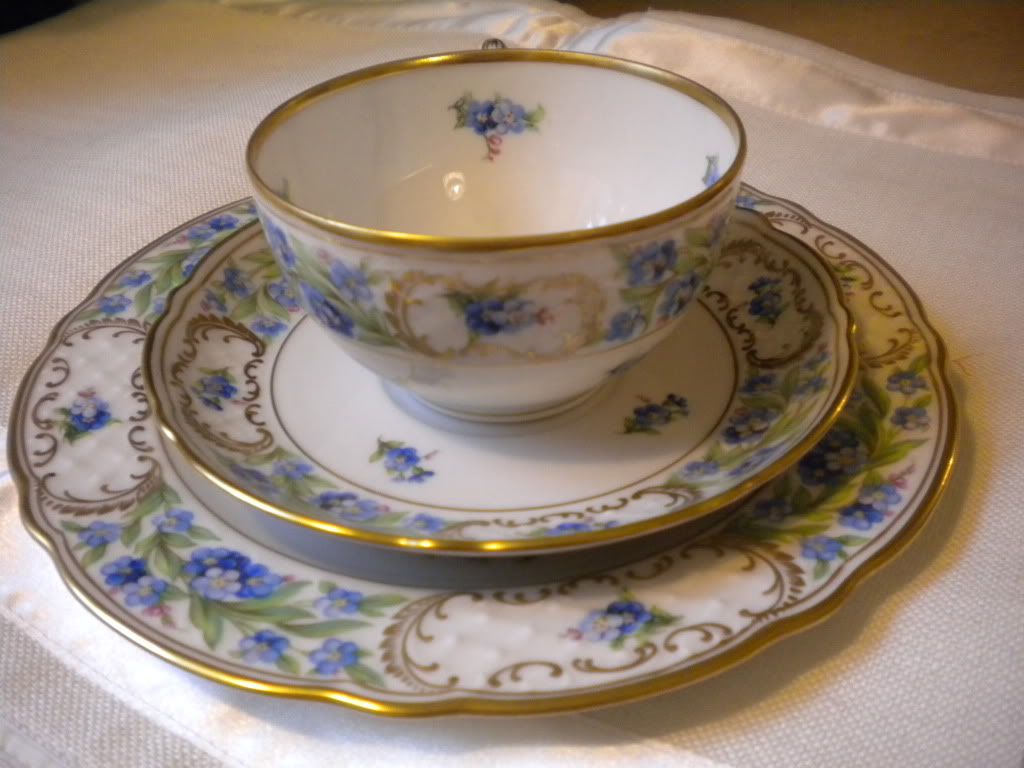 What is pictured here is just part of the set. I also have a tea pot, creamer, sugar bowl and tea sandwich platter that match.
I love that both sides of my family are now represented with meaningful keepsake items. These are definitely treasures that will stay in the family for generations to come!
Do you have any family heirlooms at home? What is your most prized possession? After my engagement and wedding rings, these items would rank pretty high up there!