Another great weekend has come and gone, one in which we cooked some delicious food, I finished
this month's
BBC book and we celebrated Spring with our friends. You can expect several delicious new recipes over the next several days as well as photos of my new vintage salt and pepper shaker collection courtesy of my dad's mom!
First up are lentil walnut burgers, perfect for a Spring (or Summer) night. J was a bit skeptical at first because he is quite the carnivore, being from Nebraska and all, but these delicious burgers quickly won him over and he exclaimed while eating them that he did not miss the meat at all!
In our house, we have renamed them Falafel burgers because the taste and consistency is very close to that of a falafel. This will be a recipe we will come back to often because it is easy and cheap (much cheaper than buying ground beef or another meat protein)!
Lentil-Walnut Burgers with Cilantro-Cucumber Yogurt Sauce, adapted from
Every Day Food: Great Food Fast
cookbook
Ingredients:
3/4 cup lentils, picked over and rinsed
3/4 cup walnuts
1/4 cup plain dried breadcrumbs--we used panko because that is what we had on hand
3 garlic cloves, coarsely chopped
2 teaspoons ground cumin
2 teaspoons ground coriander--we used whole coriander because the spice and walnut mixture is placed in a food processor.
1/4 to 1/2 teaspoon red pepper flakes
Coarse salt and fresh ground pepper
4 tablespoons olive oil
1 large egg
For yogurt-cilantro-cucumber sauce
1 small container Greek yogurt
2 tablespoons chopped fresh cilantro--we used our new herb plant!
1/4 cup finely chopped cucumber
Coarse salt and freshly ground pepper
Kitchen Supplies:
Small saucepan with lid
Baking sheet
Colander, for draining lentils
Food processor or spice grinder
Whisk
Small mixing bowl, for creating sauce
Large mixing bowl, for mixing together the patties
Nonstick skillet
Plastic spatula
Preheat the oven to 350 degrees. Place lentils in a small saucepan and cover with water by 1 inch. Bring to a boil; reduce to simmer. Cover and cook until the lentils are tender but still hold their shape, about 20-22 minutes. Drain well and cool.
Meanwhile, spread the walnuts on a baking sheet and toast in the oven until fragrant and darkened, abut ten minutes. Let cool.
Note: I let the walnuts and lentils cool about ten minutes before proceeding to the next step.
In a food processor, combine the walnuts, breadcrumbs, garlic, cumin, coriander, red pepper flakes, 1 1/2 teaspoons salt and 1/4 teaspoon pepper; process until finely ground. Add the lentils and 1 tablespoon of the oil; pulse until coarsely chopped--some lentils should remain whole.
In a large bowl, whisk the egg. Add the lentil mixture; mix well. Divide into 4 equal size parts, roll into balls and flatten with the palm of your hand into 3/4 inch thick patties. The lentils can be somewhat crumbly so you will want to pack these patties as tightly as you are able to.
Heat the remaining 3 tablespoons of oil in a large nonstick skillet. Add the burgers; cook over medium-low heat until crisp and browned, turning gently with a spatula 8 to 10 minutes per side. Transfer to a paper towel or brown paper bag lined plate to drain.
Toast hamburger buns and serve with freshly sliced tomatoes, lentil-walnut burger and yogurt sauce. Enjoy!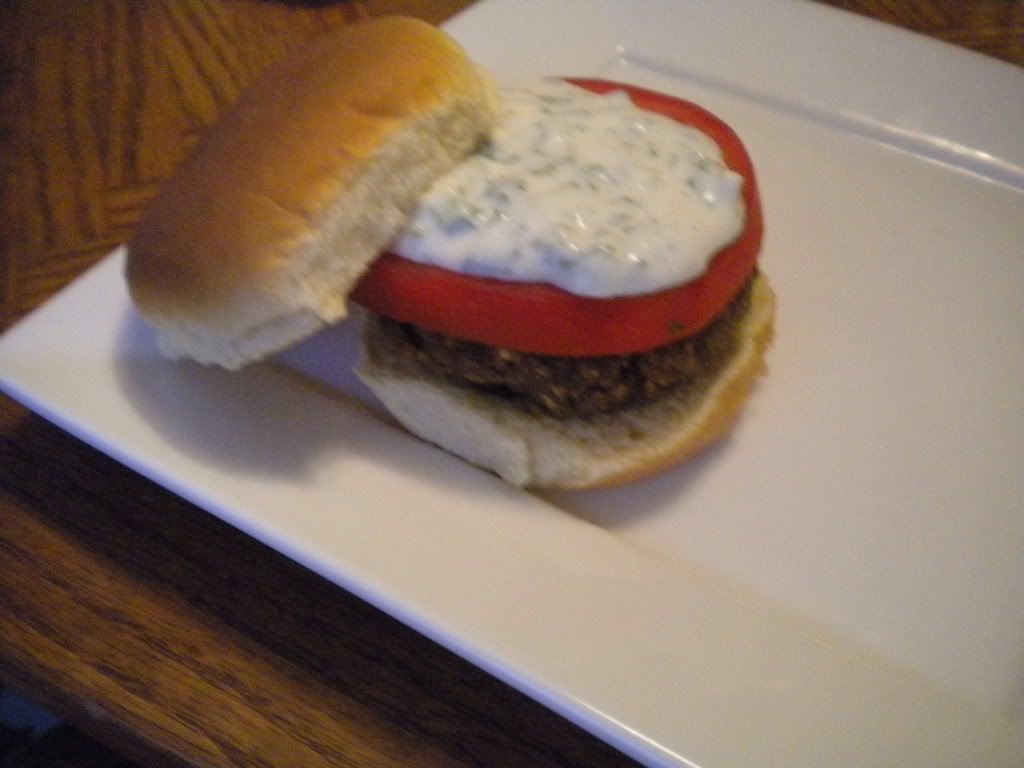 Serves: 4
And because I haven't shown a picture of Woods on the blog in a while and he was being so cute while doing it, here is a picture of Woods who was very amused with my palm from Palm Sunday mass yesterday.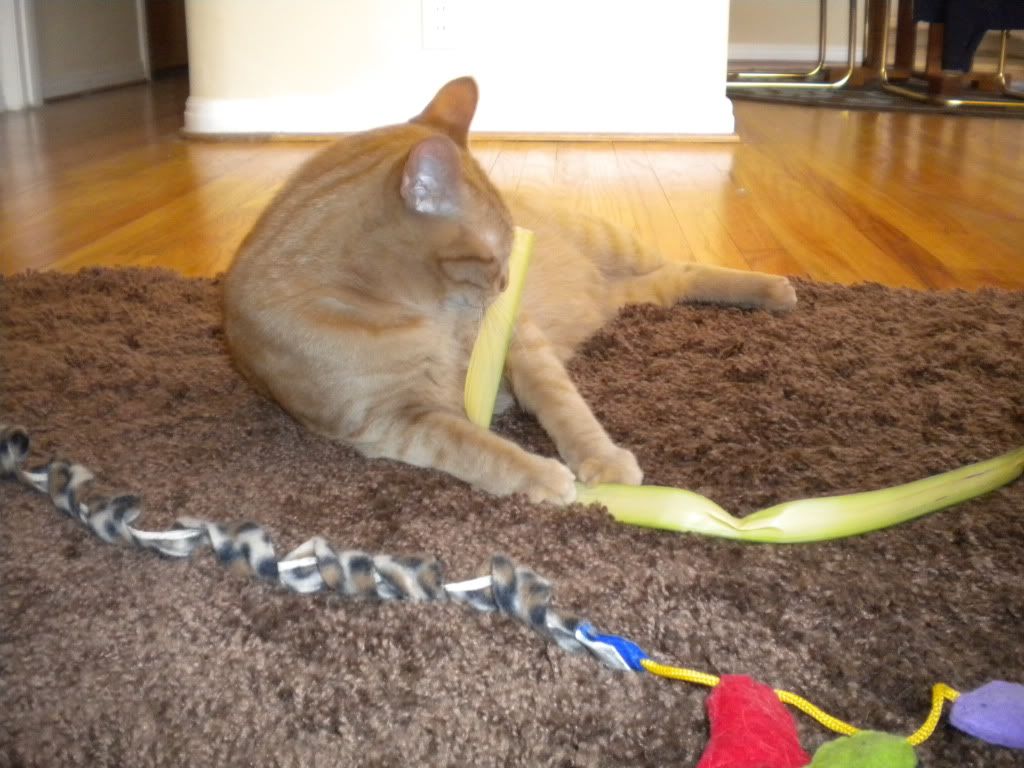 It's not sacrilegious to let him play with it, right?! That snake looking thing in the foreground is his other favorite toy which he obviously could care less about now that he has a palm reed.
Happy Monday everyone!