We are big fans of risotto, as is evidenced by the number of risotto
recipes
we have shared on the blog, so it should come as no surprise that the first recipe we wrote our own recipe it was with risotto.
Together we created the following recipe based on the classic French Onion soup. It is delicious on its own or with a simple salad or served as part of a meal along with a protein such as steak. The melted cheese on top is a must as it adds a creamy finish to the meal!
French Onion Risotto
Ingredients:
1 yellow onion, sliced
2 tablespoons butter
1 cup of red wine
1 cup of arborio rice
3 cups beef stock
1 cup water
Slices of Swiss cheese--Gruyere would also work here but Swiss was what we had on hand!
Kitchen Supplies:
Medium stockpot
Large 4 cup measuring bowl
Wooden spoon
Ramekins or another ovenproof bowl for melting the cheese under the broiler
Oven mitts
Melt butter in stockpot over medium heat and then add onion. Allow to soften and caramelize until the onions become golden brown, about 15-20 minutes. Add rice, stirring constantly for 1 minute or until the edges become semi-translucent. Add wine, again stirring constantly until it reduces down by half, about 2 minutes. Add 1 cup of the stock-water mixture, stirring--you guessed it--constantly. Once it is almost completely absorbed, add 1/2 cup of stock-water mixture at a time over the course of 25 minutes, allowing it to reduce each time before adding the additional mixture.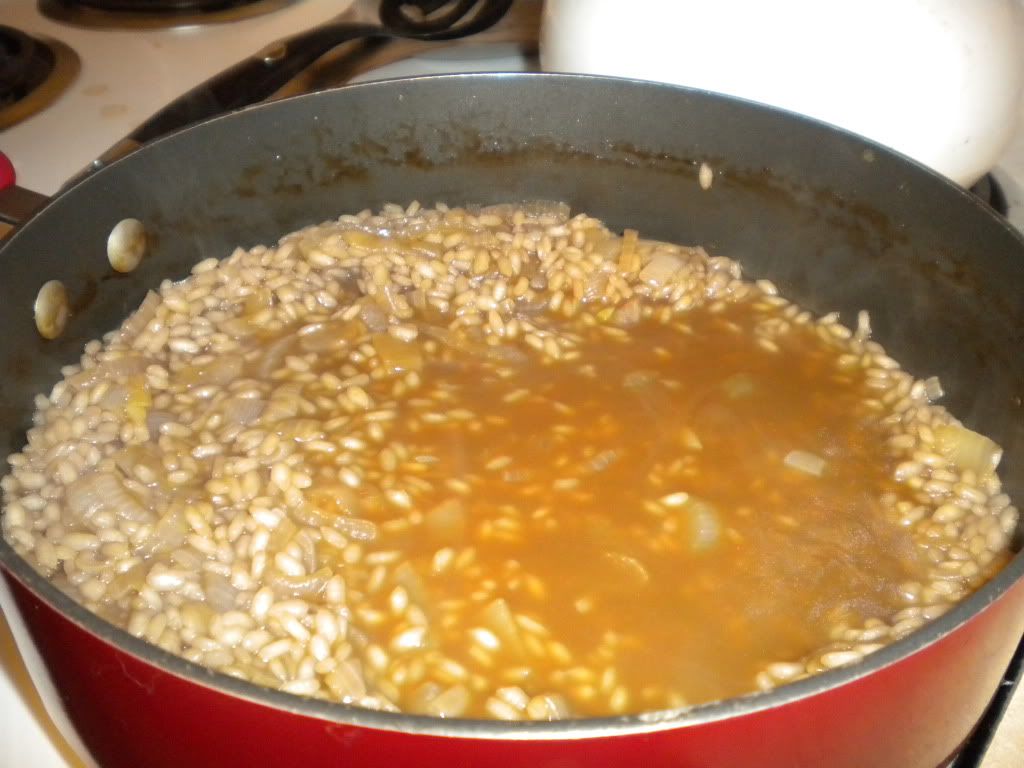 Ladle into soup bowls and top with three slices of Swiss. Turn broiler on high and place bowls under the broiler allowing the cheese to melt and bubble. Remove carefully and serve.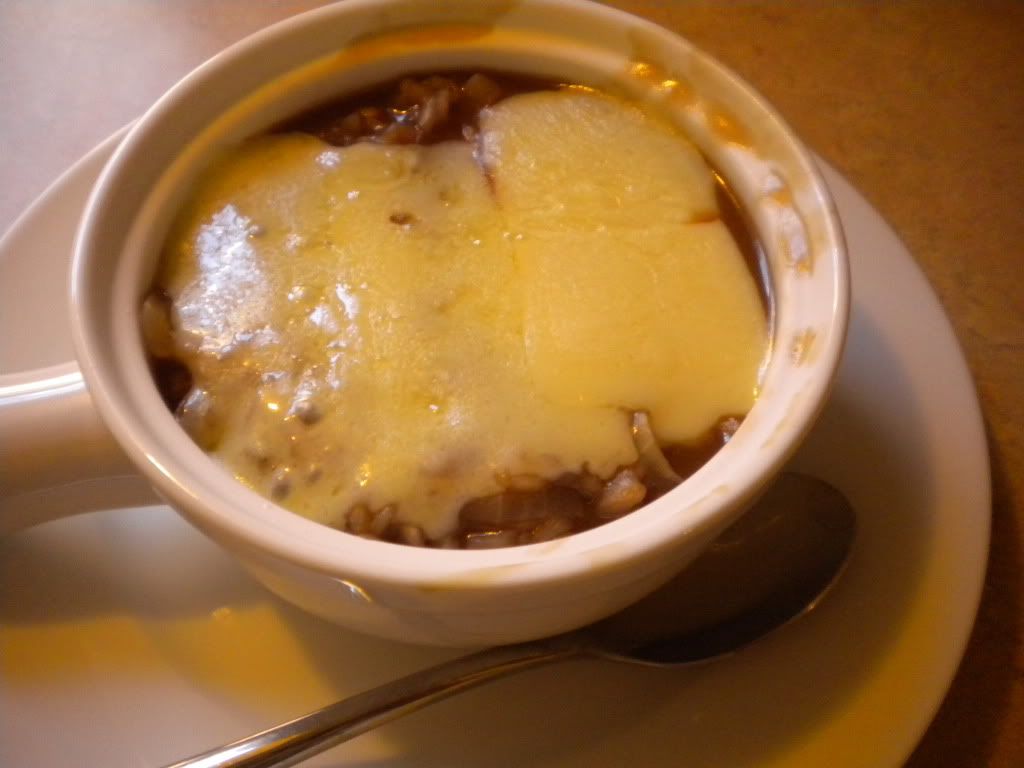 Serves: 4
This recipe was truly a team effort and I love that we came up with this recipe together! Not only that, this meal means I can cross another item off my
130 Before I'm Thirty
list:
27. Write my own recipe for one dish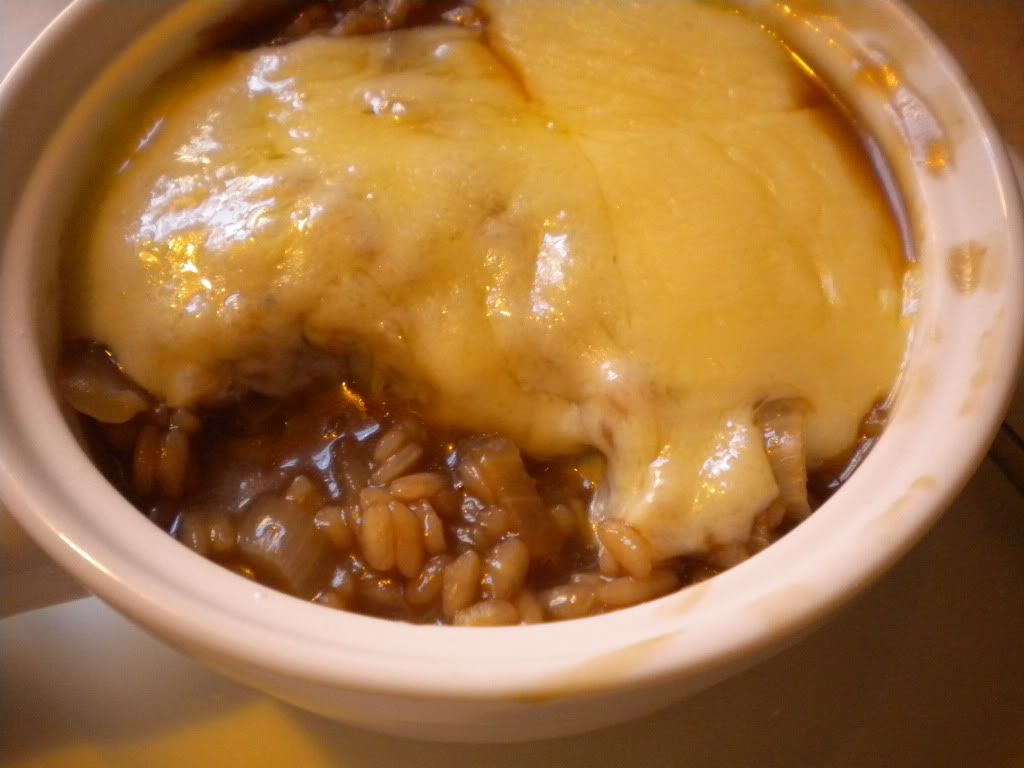 And the best part, at least for us, is that we have enough leftovers to eat it again for lunch today! I will be pairing it with some fresh greens from our Farmer's Market trip and perhaps a small piece of blackberry pie for dessert. Yum yum!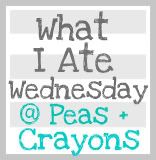 P.S. Today marks two years since we adopted Woods. Happy Gotcha Day Bubba!