Thank goodness it's Wednesday--half way through the week everybody!
Today I have a fellow St. Louis-area blogger who will be sharing another delicious spring time recipe, this time one for dinner. Stacy at Every Little Thing shares recipes, advice and personal experiences when it comes to living an all-natural life. I have learned so much about organics, local foods and other all natural products from Stacy in a way that makes it fun, not intimidating. Anyone who wants to take more care with what and how they eat should definitely check out her blog!
Hello! My name is Stacy and I write a Beginner's Guide to All Natural Living over at Every Little Thing. My blog is very much a combination of all natural and organic recipes, making the right choices at the grocery store, the newest brews and wines, and whatever else happens to go up! Check it out, or shoot me an email at everylittlethingblog at gmail dot com. Thanks to KT for making this guest post possible!
I hope everyone got to celebrate Spring Break this month, even if that meant 5 minutes on the porch, soaking up the sun! You definitely don't have to travel to celebrate the beginning of Spring; in fact, you can do so right in your own kitchen, with a few natural ingredients!
I've been craving huge salads lately (and seafood, but that's a whole 'nother post), especially with sweet and salty combinations. I had a long day at work earlier this week and decided to throw some things together with a homemade dressing.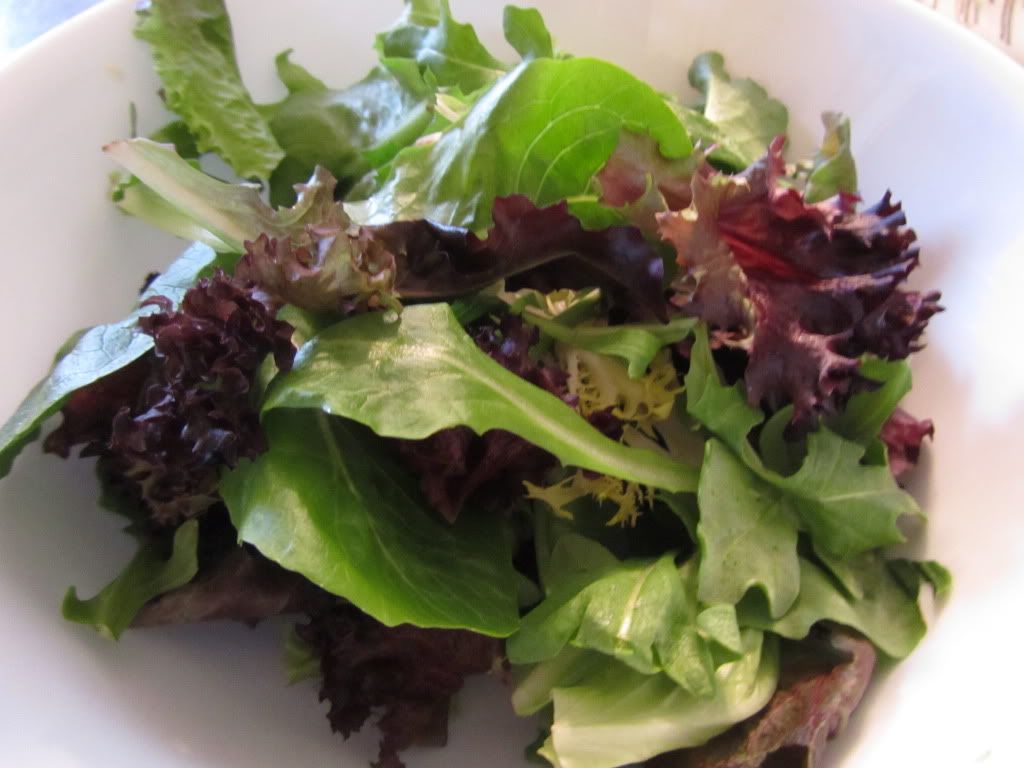 Mixed organic baby greens
Granny Smith organic apple
Garlic Gold organic sea salt nuggets
What a delicious salad! I didn't want it to end. I may or may not have overdone it with the honey but really? Doesn't matter :) The honey balsamic dressing consisted of:
Whisk together about ¼ cup balsamic with 2 tablespoons honey and 2-3 minced garlic cloves. Slowly pour in about ½ cup olive oil, continuously whisking until mixed. Dash with rosemary and serve!
One awesome way to serve this salad is to combine the dressing in the bottom of a large bowl, then toss the greens to coat, then add your toppings!
I hope you all enjoyed a big bowl of your favorite Spring food this month :) Hope on over to Every Little Thing for more all natural and organic recipes, info and chatter!
That salad looks amazing and oh so hearty! Hard boiled eggs, bleu cheese and balsamic vinaigrette? Sign me up. Thank you Stacy for being a part of the series and sharing this delicious recipe. Happy Wednesday, everyone!