Today Courtney from The Granola Chronicles will be sharing with us a yummy spring time recipe, one I could gobble up just about now--blueberry muffins!
I "met" Courtney through
Ashlee
because they went to college together in Nebraska back in the day. Courtney originally had a strictly food blog but has recently expanded it to include all things "granola" and West Coast as well. As a California girl myself, I love living vicariously through Courtney and Evan and following them as they discover all that California has to offer for the first time. Here's more from Courtney: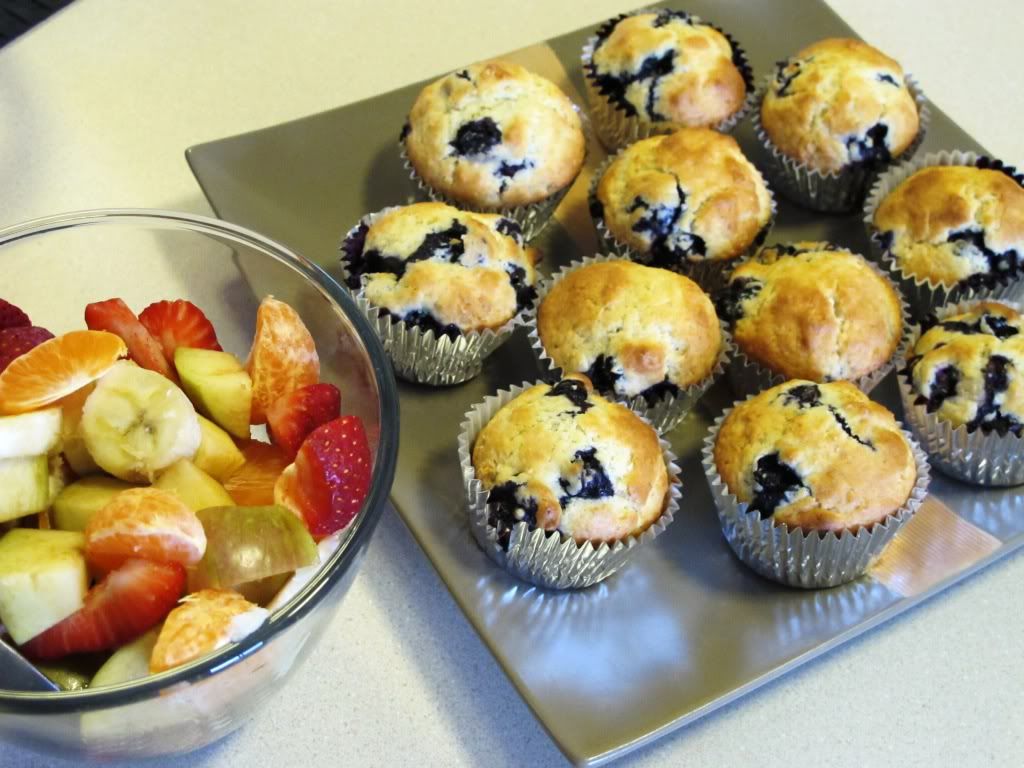 Now that it's officially Spring, I want to share a quick & easy seasonal recipe. These blueberry muffins would go well with fresh fruit and an egg & asparagus strata - together they would make the perfect Spring-time brunch.
While I'm partial to blueberries, you can add in any kind of fruit: raspberries, strawberries, peaches - you name it! If you're looking for a healthier version, you can try substituting vanilla Greek yogurt for the melted butter. Enjoy!

Breakfast Muffins
Source: All Recipes
Ingredients:
1 3/4 cup all-purpose flour
1/3 cup sugar
2 1/2 teaspoons baking powder
1/2 teaspoon salt
3/4 cup milk
1 egg
1/3 cup butter, melted
1 cup fresh blueberries
Directions:
Preheat oven to 400 degrees.

In a large bowl, whisk together flour, sugar, baking powder, and salt. Add milk, egg, and butter; mix until ingredients are moistened, do not over beat. Stir in fresh fruit.

Spoon batter into twelve greased muffin cups. Bake for about 20 to 25 minutes, or until tops spring back when lightly touched. Serve warm.
Doesn't that look perfect for an April morning like today? Having spent every August in Michigan since I was a baby, blueberries always remind me of the warmer temperatures and longer nights that come with spring and summer time! I love them in all sorts of breakfast foods and baked goods, but especially muffins and pancakes :)
I'd like to extend a big, sunny California thank you to Courtney for being here today. Hope you all are having a great Tuesday!