With the clock ticking down on our big move and packing now underway, I thought I'd share a few things I've learned about packing and the moving process thus far. Obviously we've got quite a bit to do before we can say goodbye to St. Louis and hello to South Bend but for now, I thought I'd share some tips we've learned along the way (it will also serve as a great record of what we did when we have to move all over again in a year or so).
One, like voting in Chicago, pack early and often.
I am trying to pack two to three boxes a day so that we aren't scrambling to get everything done at the last minute. This is especially important because J will be out of town taking the bar exam in the days before we move.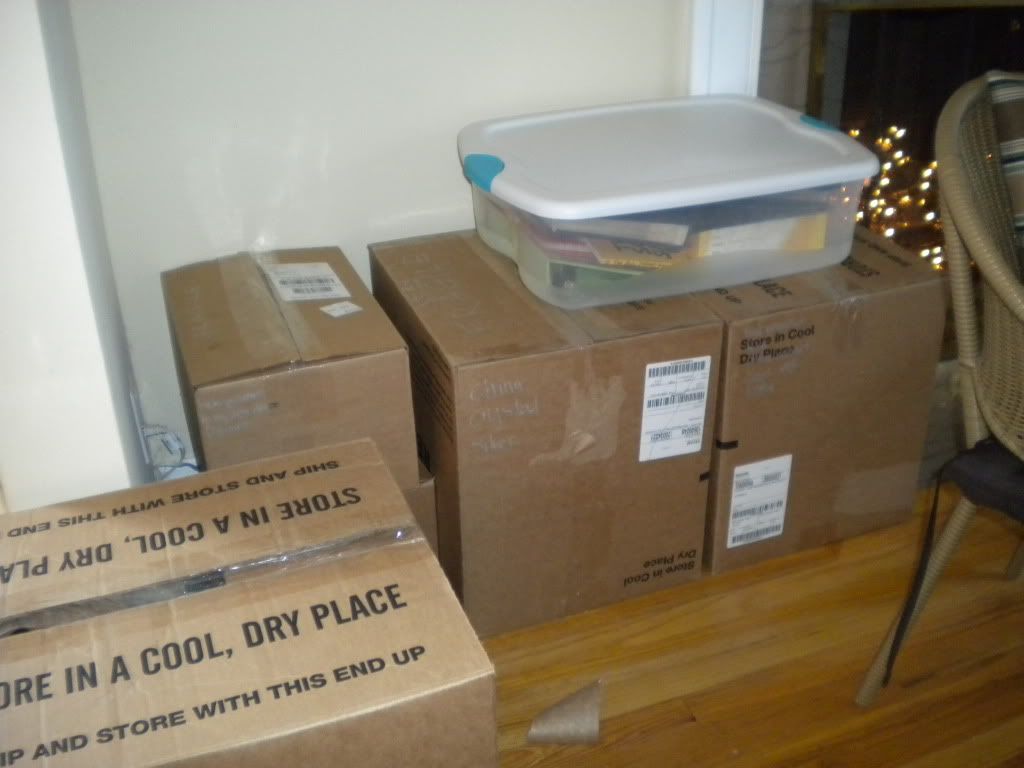 Piles of boxes are becoming an increasingly common occurrence in our house
Two, be resourceful.
Ask your friends or your office mates for boxes. Check
Freecycle
. In our case, friends and coworkers had boxes to share and that they were happy to get rid off having just moved themselves. I was also able to snag a few boxes that were on their way to the recycling center from work and a whole bunch of bubble wrap from four new office chairs we had delivered this week. With any luck, we won't have to buy a single box!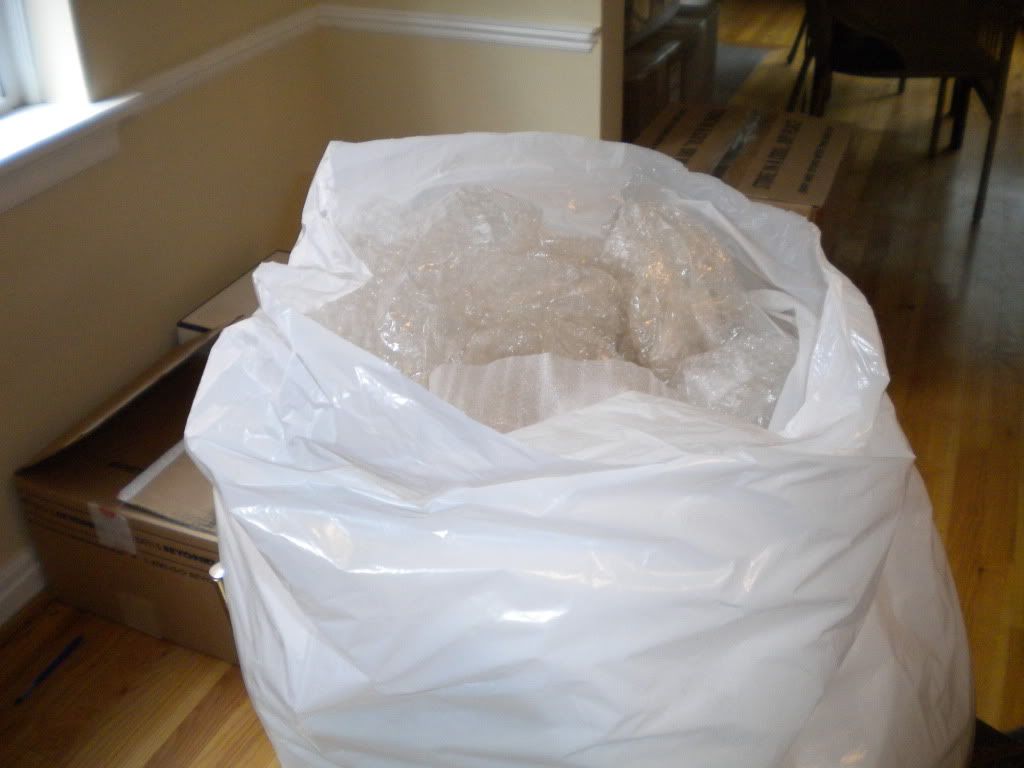 My big bag of bubble wrap courtesy of some new office chairs at work!
Three, you can secure items in a box with more than just bubble wrap.
In packing so far I've used everything from newspaper (another free item thanks to a generous Walgreens employee) to bath towels to pages from old issues of The New Yorker (if you take out the staples out of the center fold, you have pretty decent size pieces of paper for wrapping things!). This way we are able to save the good stuff (bubble wrap) for the really fragile stuff like my grandma's china and our crystal ware.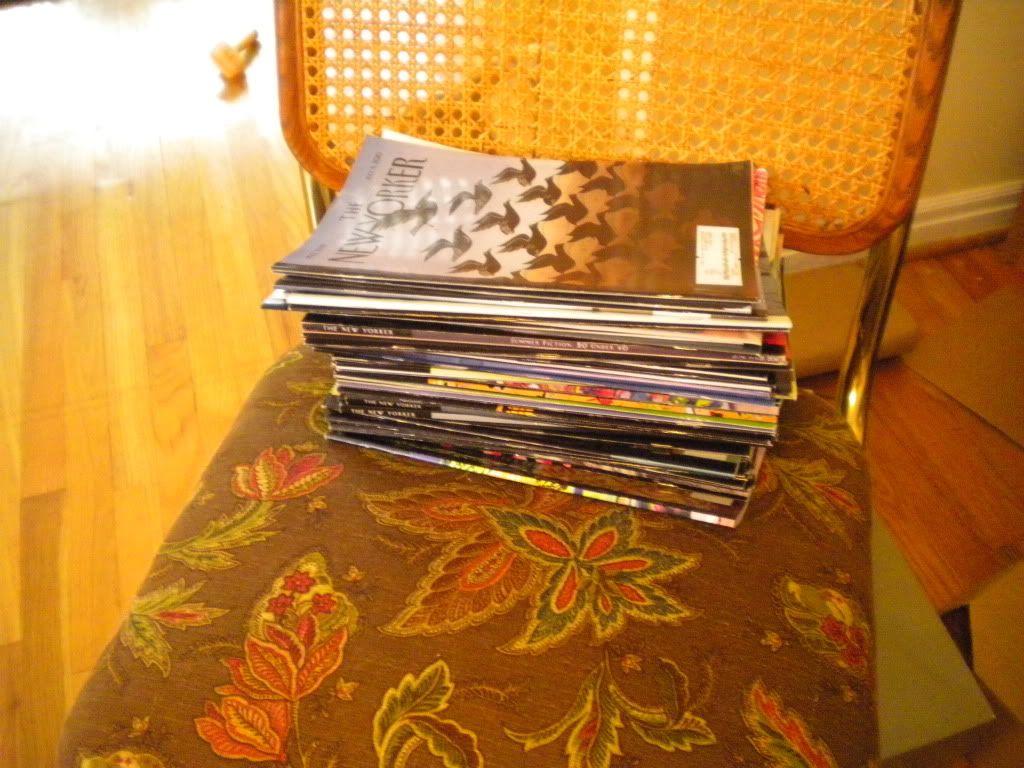 Apparently being a semi-hoarder has it benefits after all!
Four, labeling is tough.
I end up listing almost everything that is in the box in the *probably* vain hope that I'll know where things are once we get to South Bend.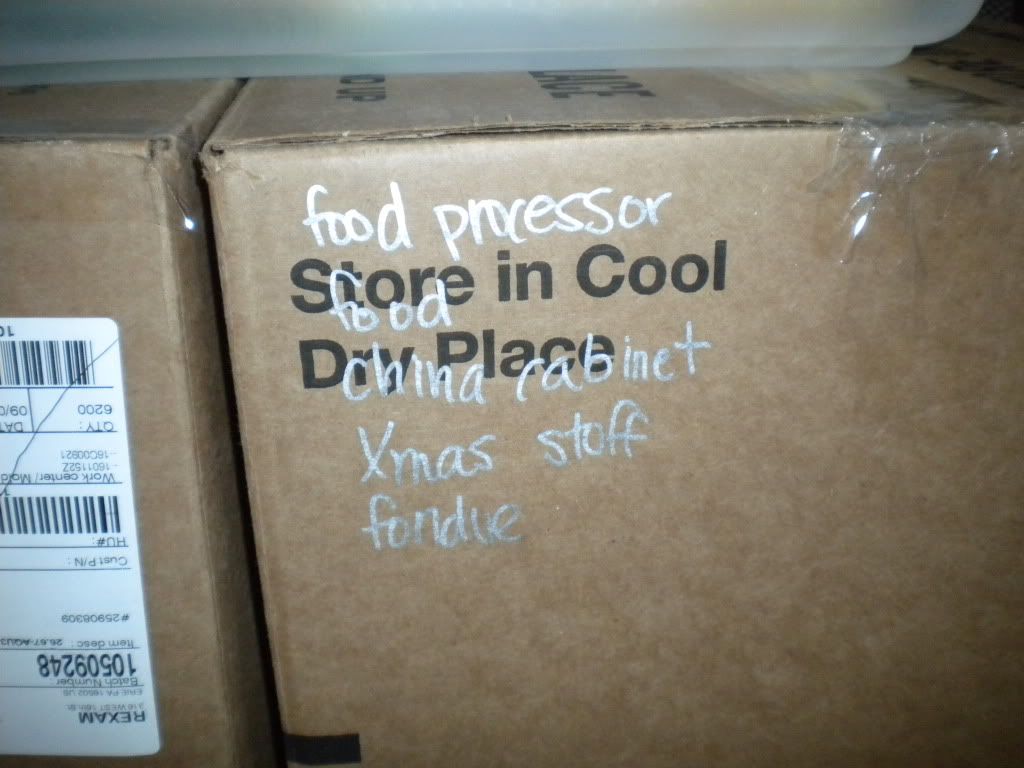 I know silver sharpie can be hard to read but it is all I could find at the time!
Five, be prepared to make a few trips to Goodwill/Salvation Army.
So far we've donated around eight trash bags full of stuff (mostly clothes, an old comforter, a few books, picture frames and other odds and ends) and I know we will have more. If I hadn't used it for at least a year or worse, at all since we moved here two years ago, into the donation pile it went.
Six, it's okay to take breaks.
There are some days I don't feel like packing at all and because we've started early (see number one), that's okay. The plan is to pack when I feel like it and to try not to force it, at least until the
final countdown
has begun.
Seven, think outside the packing box.
This weekend as I sat trying to figure out how to best wrap and secure my grandmother's china, I remembered a Styrofoam cooler we had in the basement from one of our trips back from Peoria. Seeing as there is no Trader Joe's in South Bend and we will be making semi-regular trips to Chicago to stock up on TJ supplies, I knew we needed to bring the cooler with us anyway. Why not pack the cooler really tight with carefully wrapped china for extra protection that a plain cardboard box won't bring?!?
Eight, reward yourself with small things when you can.
Whether it's a glass of wine with dinner, a quick run for ice cream after dropping things off at Goodwill or allowing yourself to indulge in a gossip magazine one afternoon, you need to reward yourself or you will burn out long before the job is done.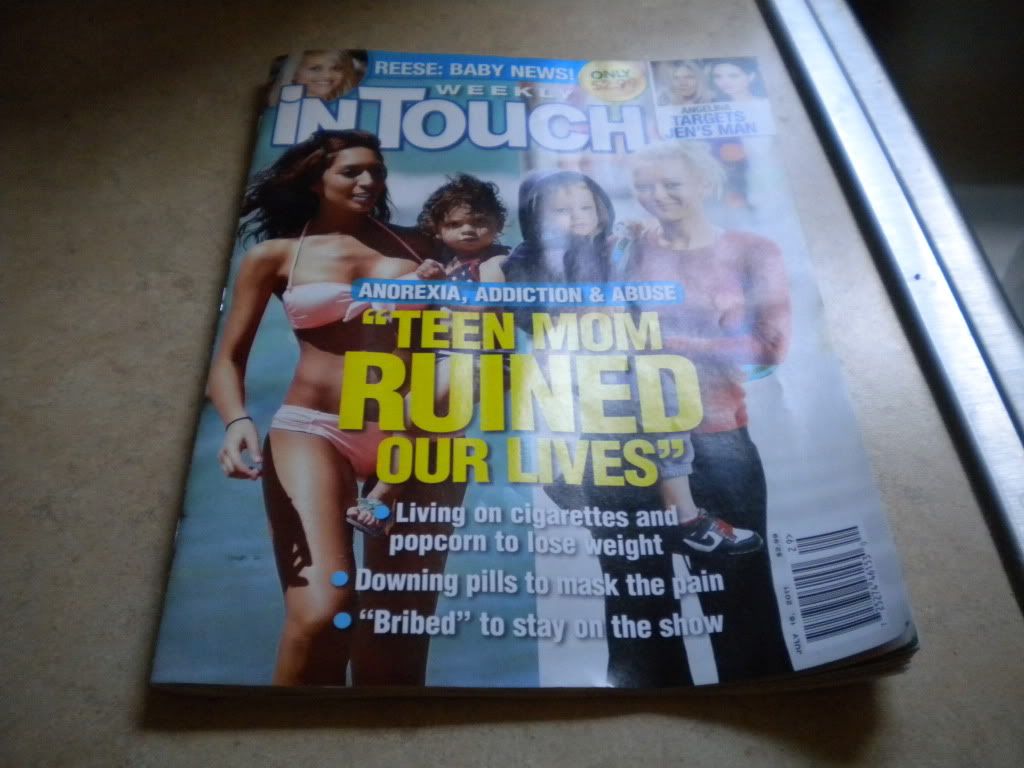 I do love me some Teen Mom :)
Nine, remember, it will all be over soon!
Enough said.
Do you have any moving or packing tips to share? Or how about what not-to-do's?
One of my biggest what not to do's involved not packing anything before my mom was set to arrive to help me move out freshman year. Talk about a busy two days!