I never really intended for the blog to go dormant and neglected over the last few weeks but day after day I got busier and busier and before I knew it, it had been over a month
since
I'd published anything. I haven't had that long of a dry spell since I
started
really blogging almost a year ago. The days (and weeks) of silence are hopefully behind me now as J and I get into the swing of things in our new home in South Bend, IN.
Here are a few things we've been up to this month when I obviously wasn't blogging:
I left my job of two years in preparation for our move to South Bend and packed up all of our belongings while J studied for the bar exam.
J took the bar exam in Des Moines, IA. 24 hours later, we packed up our apartment in a Penske truck and cleaned the apartment within an inch of its life. Thanks to my dad and J's parents for helping load us up and move us!
Less than 12 hours after that, we drove the six and a half hours from St. Louis to South Bend with J's parents, sister, my dad and Woods in tow. We arrrived in South Bend around four pm and promptly unloaded the truck.
We then left South Bend for a week to vacation with our families at
Feirin De
--including Woods.
A big beach bonfire we had one night thanks to lots of driftwood washed ashore by heavy rains
Returned a week later much more relaxed and refreshed to an apartment so full of furniture and boxes we could hardly move.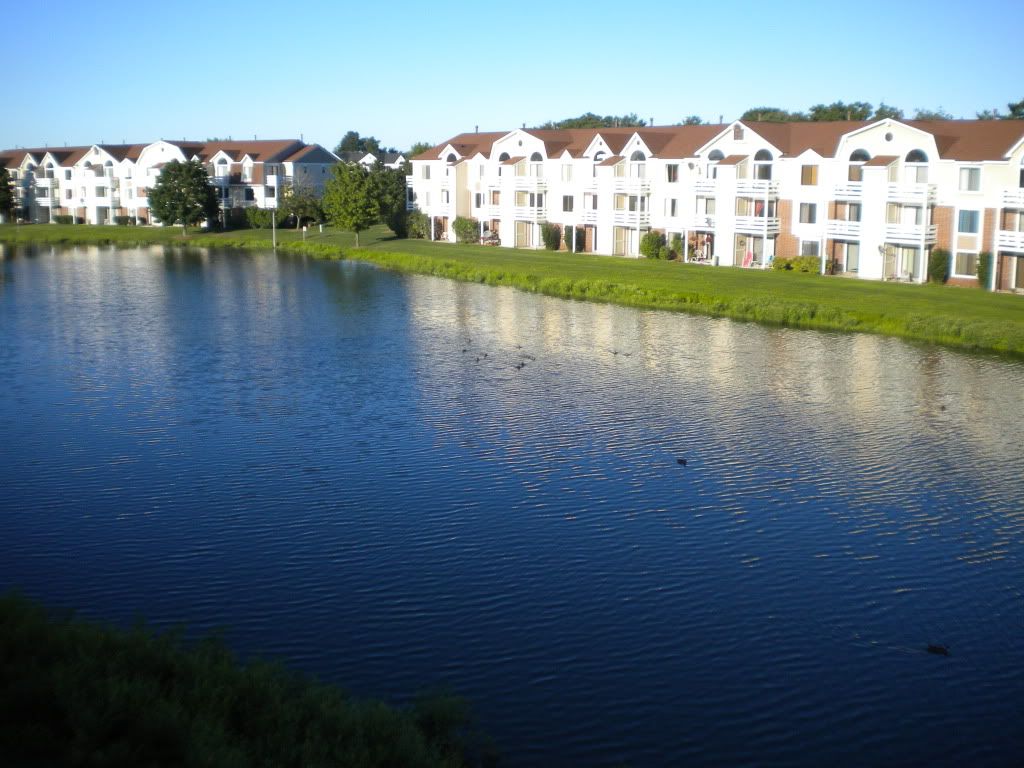 A view from our bedroom window taken our first night in the apartment!
Spent the next week and a half unpacking, organizing rooms, purchasing some new furniture and hanging art work. A full house tour will be posted later this week!
I finally recovered our dining room chairs. I love the pattern so much I wish I would have done it sooner!
Took another mini-vacation slash post-bar trip to Chicago to visit some friends last weekend. We had a blast and I will be sharing pictures and full details later this week!
Doing our best Ferris Bueller impersonations at the Art Museum in Chicago
Cooked some delicious meals. Recipes for Hot German Wax Beans, French-Style Perch with Vegetables and Zucchini Bread will be forthcoming in the next few days.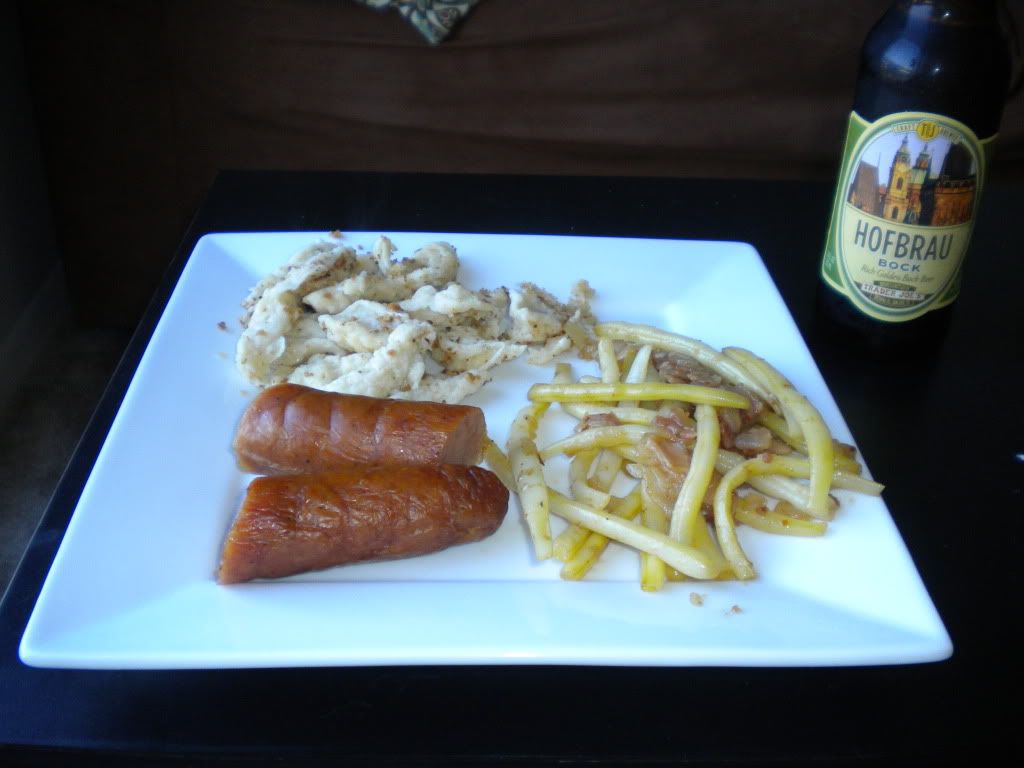 Oktoberfest in August--Hot German Wax Beans, homemade spaetzle and kielbasa. Yum!
Registered for classes and spent way too much on books. That's right, I am going back to school! Eventually I will be obtaining a Masters in Education and a certification in secondary education (in Social Science to be more specific), but for now I am taking a few classes (three this fall and four in the spring) so that when we move back to Omaha I can hopefully complete the program there in one calendar year. Classes start on Monday and I am nervous/excited to be back in school!
Tried to start catching up on blog posts in my Google Reader. Right now I have over 1000 unread posts and I am hoping to get all caught up before classes start Monday!
And on the horizon for this week are the following items:
Get satellite TV set up and DVR up and running--I've missed out on weeks of my favorite shows!
Take the Indiana driving test (new residents must take the written driving test...again...)
Obtain new insurance
Title my car in Indiana and obtain new license plates
Visit the Farmer's Market and local co-op here on Saturday
Have some new friends (J's soon-to-be associate at work, his wife and 2 kids) over for a pool party and dinner
Make a kid-friendly dinner for six!
Catch up on my Google Reader
While I am catching up and reading lots of blog posts, would you mind telling me one thing you've done or blogged about since I've been gone?!? My last blog post was July 13th if that helps jog your memory!
I can't wait to catch up with all of you and a big thank you for sticking around during this busy and hectic time in our lives!